During my stay in Ubud, I ventured on a sunrise hike of Mount Batur, an active volcano! Practically speaking, this meant waking up and leaving the hotel at 2AM, taking an hour-long drive to Mount Batur, climbing for two hours in the almost pitch black darkness (with torches, thankfully), before watching the sun rise at 6AM. It was freezing cold at the summit, it messed up my sleep schedule, and I questioned my sanity all throughout the climb, but it was worth it: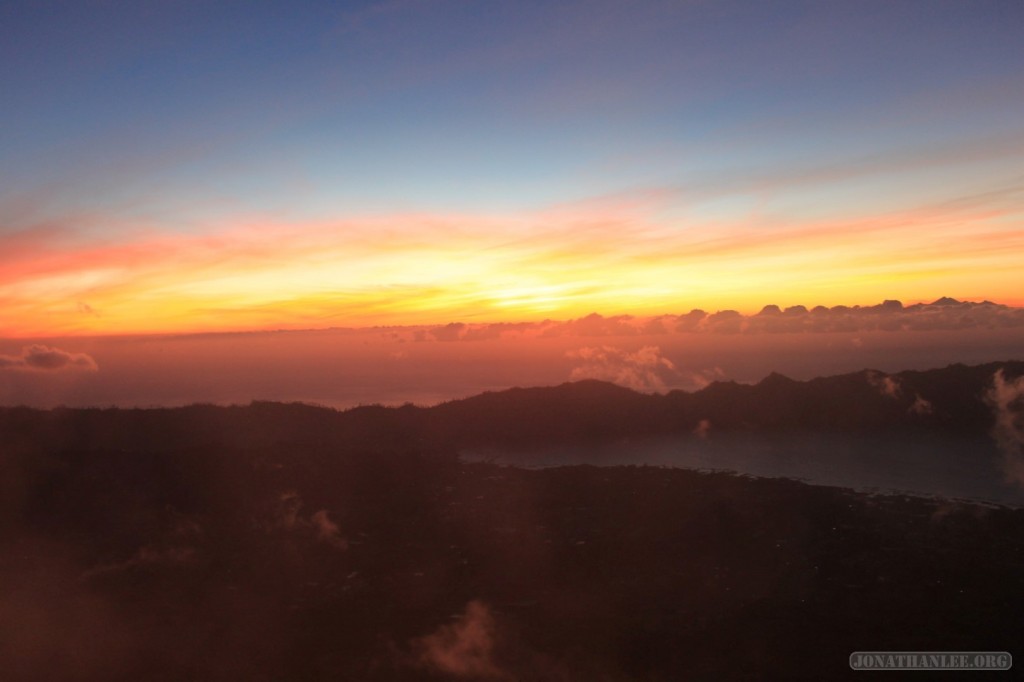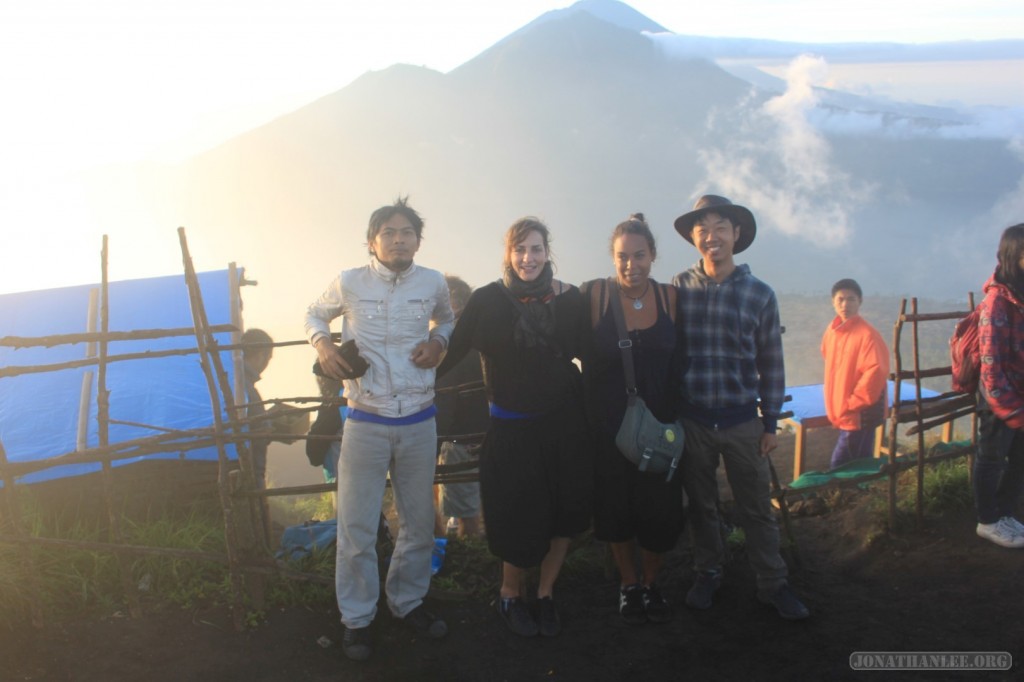 Climbing at night is quite a novel ordeal – in addition to the usual mountain climbing challenges, you can't see the path, and the torch (flashlight) is quite limited, so you have be extra careful about your step.
It reminded me a lot of scuba diving at night – all around you, you are surrounded by utter darkness, with only a solitary lamp to light your way. But if you don't panic, you feel completely at peace. Of course, it's a bit harder when mountain climbing.  It takes quite a bit of effort, climbing mountains.
And while climbing the mountain in the dark, looking behind you, you can see a river of lights, from the flashlights of hikers behind you. A pity my camera isn't good enough to capture it.
Once we got to the summit of Mount Batur, it was quite foggy, as well as quite cold, so I was quite annoyed. I missed sleep and climbed a mountain, just to stare into the fog and miss the sunrise?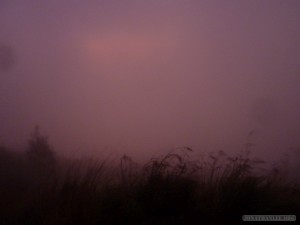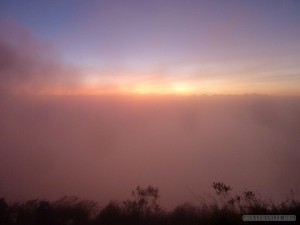 We enjoyed some hot coffee at the summit: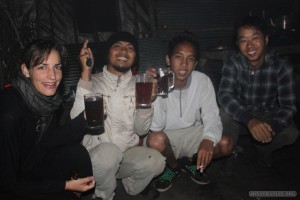 Thankfully, as the sun came up, the wind also picked up, chilling me to the bone, but also blowing away the fog. And it was beautiful.

Sunrise shadow play:

After watching the sunrise, we went off on a hike of Mount Batur, and the views were breathtaking. It was the view I should have had at Mount Tongariro in New Zealand, had the fog not decided to crash the party.

Watching the last of the fog disappear from the mountains was very cool:

Parts of the summit climb were like walking along the edge of a knife, with steep cliffs on either side. The views were amazing, but it was a bad time to have minor acrophobia.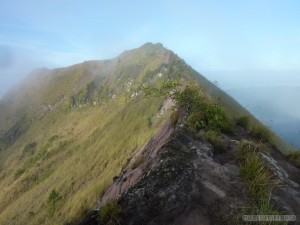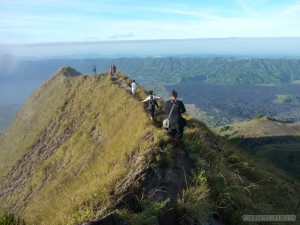 Our driver, who accompanied us on the hike, proved to be rubbish at managing heights: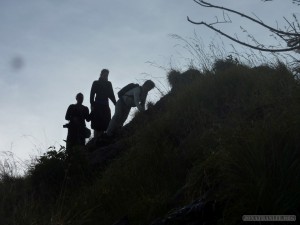 Mount Batur is still an active volcano, so we could occasionally see hot steam come out of these mini-caverns: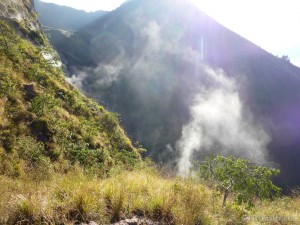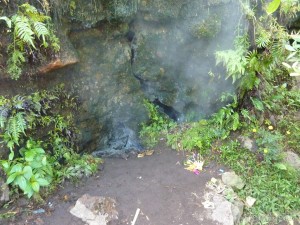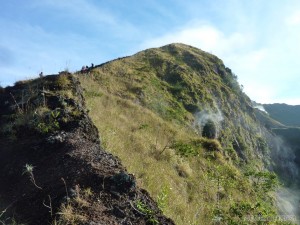 Group photo in the sunrise: