Chiayi (嘉義) is mostly known for being the closest major city to Alishan (阿里山) national park, but I found it well worth my time to spend a day or so exploring Chiayi, especially after recovering from my climb up Alishan. It's a modestly sized city, large enough to have its own points of interest, but not large enough to merit more than a day or two of exploration. A view from my hostel:


On a side note, Chiayi was the first stop on my loop of Taiwan – I visited Taiwan during the off season (read: the rainy season), and Chiayi / Alishan were the only places not raining when I decided to set off on an island-wide tour.
Wenhua (文化路 – culture road) night market: Not bad! Not as a big as other night markets in Taiwan, but large enough to have variety, authentic enough to not be full of tourists.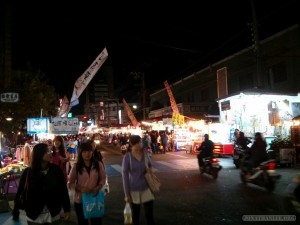 One of Chiayi's signature foods is this turkey and rice dish, which was quite good (featuring a guest appearance by my hat):

The folks at my hostel also recommended I try this green tea and grapefruit drink; it sounds like an odd combination, but works out surprisingly well: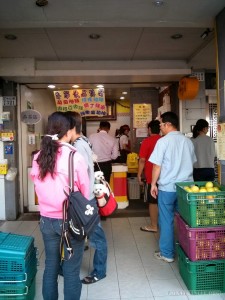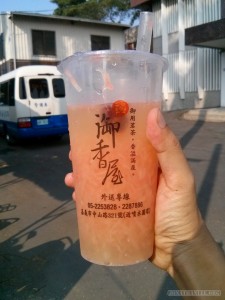 ???: I really have no idea what this is. It's like an… upside down… basket… building? Quite picturesque though, especially from the inside.

Chiayi Railway Park: Free to enter, lots of old trains on display! Heaven for a trainspotter, but quite interesting to a layperson too.

They've even got an old passenger car converted into a set of toilets: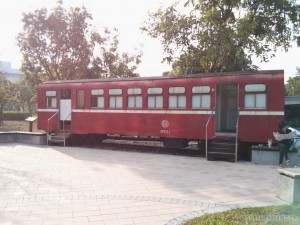 Chiayi Park (嘉義公园) – in the dark!: It's got all the makings of a great park – water fountains, a Confucian temple, statues, artsy architecture, old people dancing, and of course a statue of a little boy peeing:

Sun-shooting Tower (射日塔): Also within Chiayi Park, this tower deserves its own mention. I'm not exactly sure how to describe this tower, except that it's a unique observation tower from which to view the city. It looks great in both the dark and the day:

At the top (accessible only by elevator, no stairs), you have got a cafe and observation platform to view the city: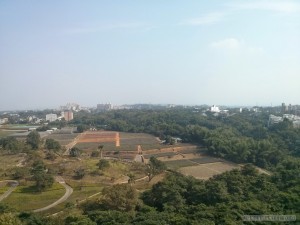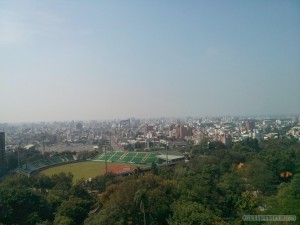 Even within the tower, it's a great place to take photos, or just sit and enjoy the day:

You can also make a wish, and hang it on the tower! I made a wish: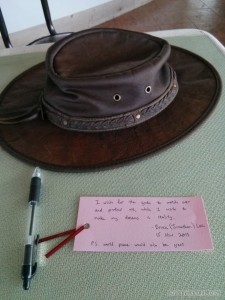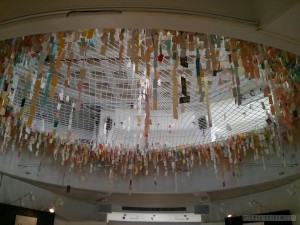 Can you see where I hung it? Before: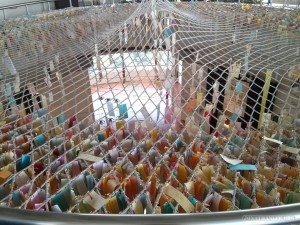 After: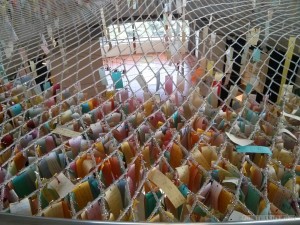 Chiayi Municipal Museum: Has rocks. Rocks and a very, very lousy earthquake simulator chair. Not worth visiting. Also, only in Chinese.

A pottery museum new the municipal museum:
Chiayi Old Jail: Very, very boring. Also, only in Chinese. Here is the gate of the old Chiayi jail, a cell, and a watery punishment cell for uncooperative prisoners:

Bits and bobs:
Future travelers! If you are going to Chiayi, I advise you to stay at the An Lan Jie Hostel. Very nice facilities, great staff, and good location.
I love this photo, taken at nighttime near Chiayi park: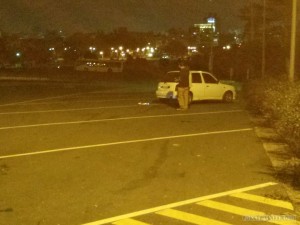 It's not the greatest photo (it's actually really shitty), but tells an amazing narrative. After work is over, a married couple drives to an empty parking lot next to a secluded park. You think you know where this is going. But then they get out, and the guy pulls out a remote control car. He's probably an accountant, working a 9-5 that he doesn't like, just to afford to buy and build remote control cars. And meanwhile, his long-suffering wife stands beside him, playing on her phone.
McDonalds golden arches, taken down for repair: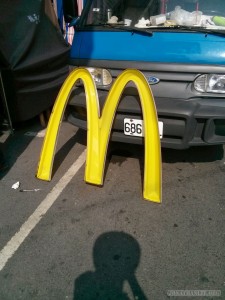 It reminds me of the famous Barclays photo, courtesy of Dealbreaker:

It's the Nazi association of Taiwan!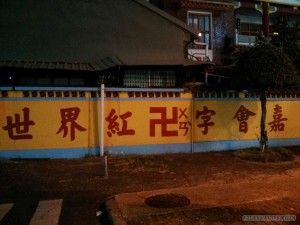 No, the Swastika is actually an ancient Buddhist symbol, one which the Nazis stole.
An old (Japanese) architecture park:

After staying in Chiayi for a couple of days and visiting Alishan, I made my way down south, to Tainan!