On my way from Chiang Mai to Laos, I stopped by Chiang Rai for a couple days. This city is billed as a being a less touristy version of Chiang Mai, like how Chiang Mai was 10 years ago (that's a very common phrase, I've noticed, X place is like how Y was 10 years ago. I stopped here for just one night (staying at a completely deserted hostel), and visiting Chiang Rai's two biggest attractions: the White Temple, and the Black House.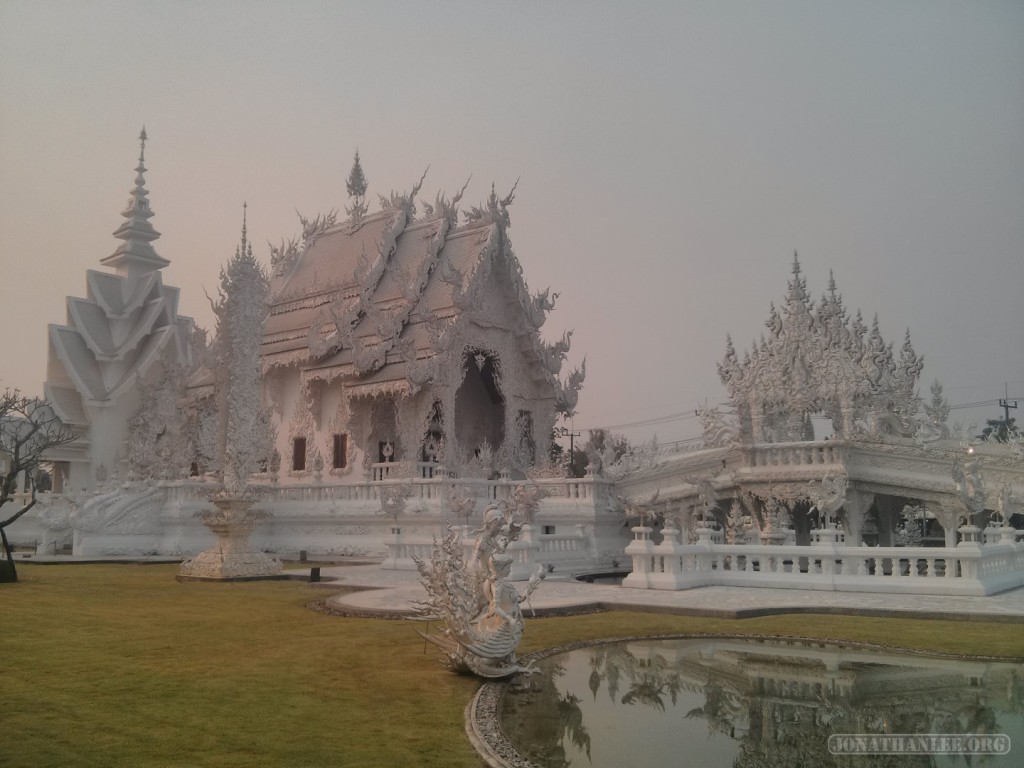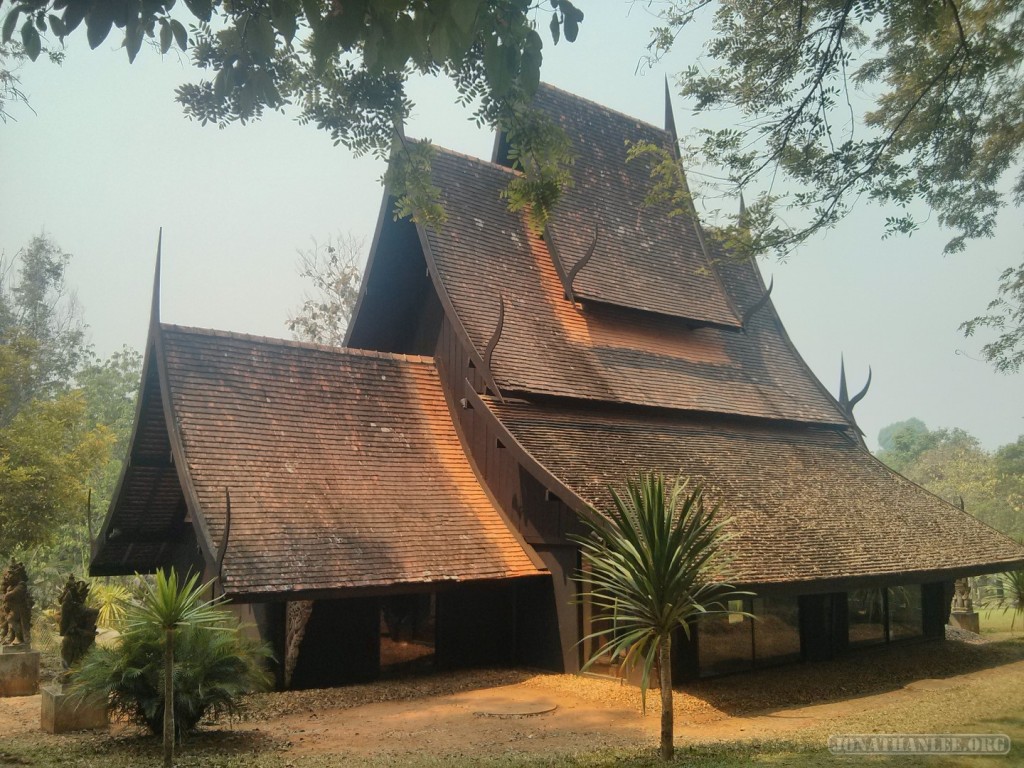 The White Temple, or Wat Rong Khun, is a white temple. Surprise!


From a distance it looks quite beautiful, but as you approach the temple itself, it starts to resemble the elephant graveyard from the Lion King.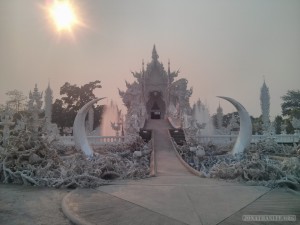 Two genies / demons stand at the entrance, ready to decapitate unruly visitors.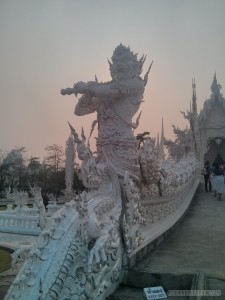 From the depths of hell, hands reach out to drag you down.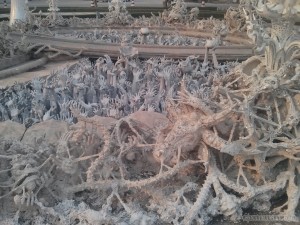 A robotic hand and face hand?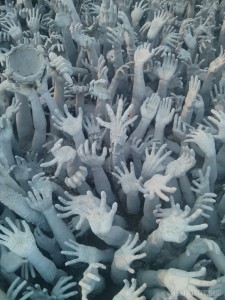 Approaching the main building of the temple, you really wonder, does it have to be so fancy?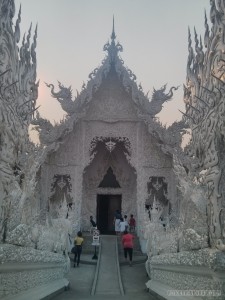 Some scenes from around the temple – all the decorations are quite intricate!
The White Temple is also quite beautiful in the sunset.
Obligatory photo of myself at the White Temple: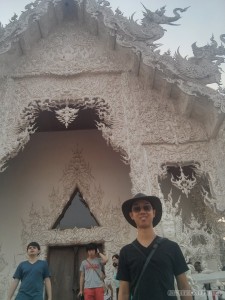 The Black House(s) / the Bandaam Museum / Black Temple is this odd collection of pointy black buildings, filled with art – mostly art made from animal parts. It was supposedly constructed by Thailand's national artist (?), Thawan Duchanee, but the main thing to note is the oddness of it all. The buildings:
The animal parts inside:
A pig?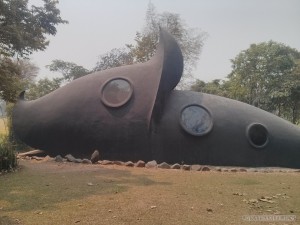 Every city in Asia has a night market, and Chiang Rai is no exception. A pity it's mainly for tourists.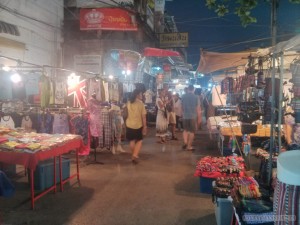 The statue to King Mengrai, the first king of Chiang Mai of the Lanna Kingdom.