After finally sating my appetite in Penang, I took an overnight bus and ferry to the Perhentian Islands, a pair of islands with amazing scuba diving off the coast of northeast Malaysia.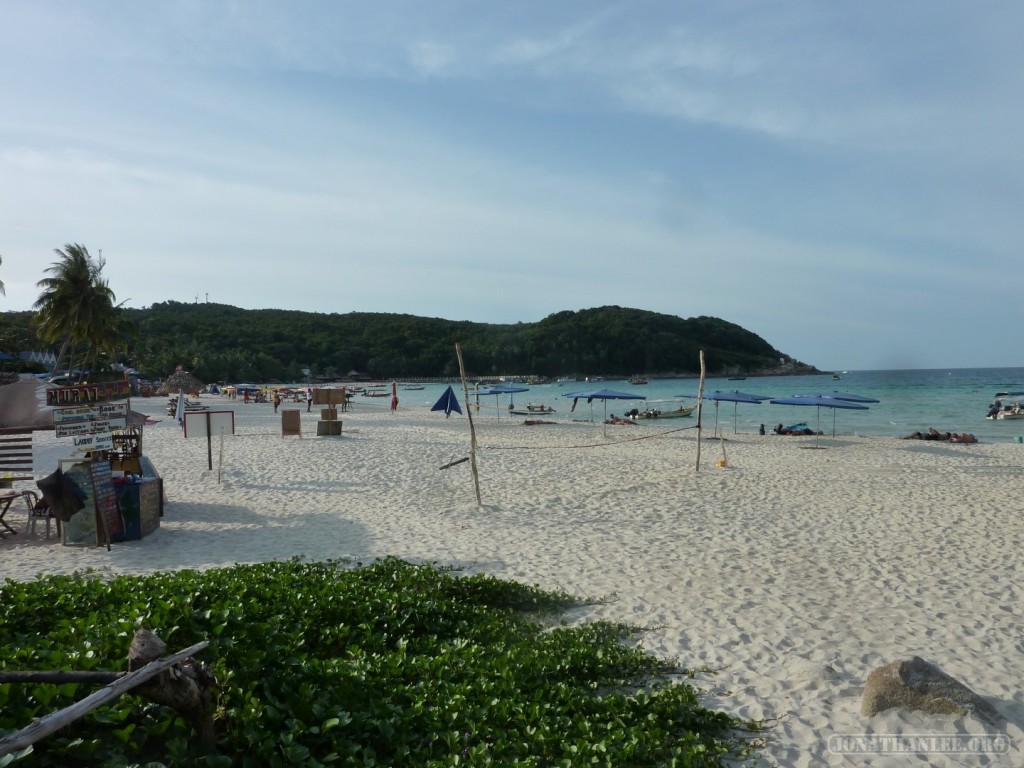 The Perhentian Islands are beautiful and relatively untouched by civilization, but very touristy. Whereas places like Koh Tao have a good mix of local industry and tourism, the Perhentian Islands have only tourism – and so everything is about 50% more expensive than it should be. Absolutely beautiful, though!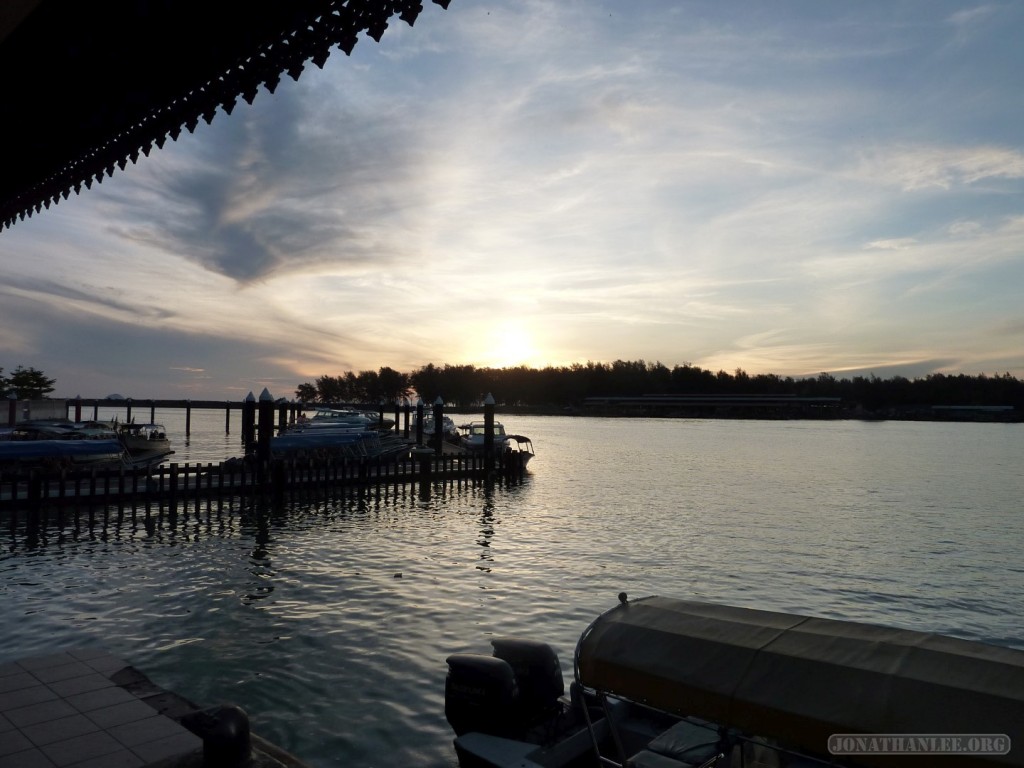 There's really only two things to do in the Perhentian Islands – scuba diving and snorkeling. Thankfully, I have both a PADI advanced scuba diving license and freediving training, so I can take full advantage of both!
Scuba Diving:
Wow, the scuba diving on the Perhentian Islands is amazing. I did three fun dives here, costing me about $75:
At sugar wreck, on a single dive, I saw 6 giant puffer fish, 3 lion fish, 2 bamboo sharks, a scorpion fish, a school of razer fish, blue spotted stingrays, schools of yellow tail barracuda, and sweet-lips: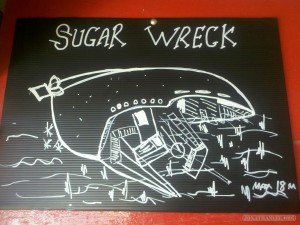 At the temple of the Sea, I saw 2 blue spotted stingrays, 2 pipe fish, a school of snappers, 5 moral eels, puffer fish, a coral patch shark, bamboo sharks, and a bunch of angel fish: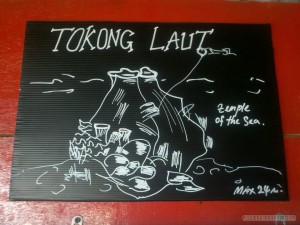 T3 was a bit lacking in aquatic life, but it's got a whole bunch of swimthroughs – holes and crevices in the rock that you can swim through. It's a bit of an exercise in buoyancy control, controlling your breath so that you don't rise up and hit your head against the ceiling, or drop down and touch a sea urchin: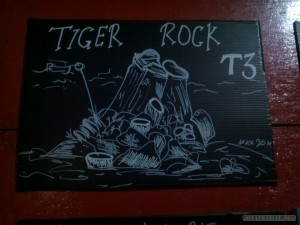 Unfortunately, my buoyancy control still needs work, so I learned what it feels like to touch a sea urchin. Ouch!
Snorkeling:
For $15, I got a boat to take me a half-day snorkeling tour around the island, where I got to experience:
– Schools of thousands of tiny fish, swarming to eat bread thrown into the water
– Jumping off a lighthouse and falling 10 meters into the ocean (terrifying). It's been said that there's no such thing as fear of hights, only fear of falling.
– Swimming with a meter and a half long turtle (!!!) Since I'm a freediver, I could also dive down and swim with the turtle five meters below the surface – something I'll never forget.
– Baby black tip shark sightings!
Miscellaneous beach photos:

Jungle trekking:
While on the Perhentian islands, I also tried out a jungle trek of sorts. On the boat to the islands, I made some new friends with some Indonesian and French guys, as well as a lass from Boston, and we got housing on Long Beach together. A day into our stay, we decided to visit another beach, Coral Beach, which was on the opposite side of the island, ten minutes away using a paved path through the jungle.
We didn't find that path. Instead, we found a dirt path heading into the forest, which we followed. But then, the dirt path sputtered out and ended, and we found ourselves in the middle of the jungle. Okay, we thought,so that wasn't the right road. But we've already been walking for a bit, so surely we're near Coral Beach, let's just keep going, and we're bound to reach the other side.
Half an hour later, we're still stumbling through the jungle. Having gone swimming earlier in the day, we're all wearing swimming trunks and sandals – and one guy was walking barefoot. We're all completely lost, having lost all sense of direction, and the last traces of a dirt path had long since disappeared. Since I'm a mosquito magnet, I had been bitten no less than eight times; the rest of my jungle trekking companions had not been bitten at all.
But then, our salvation appears – a generator / engine starts in the distance. Tired of wandering around in circles, we resolve to just follow the generator noise, and hope it takes us to the beach. And it works! Sort of. We end up a small (~5m) cliff overlooking the sea, with our beach visible in the distance. And so there's nothing to do but jump into the ocean, and swim back.
Lesson learned: don't go jungle trekking without a proper path / guide. Elsewhere in Malaysia, there's a national park – Teman Negara – famous for jungle trekking, but after my adventure in the jungles of the Perhentian Islands, I decided that I had enough.
Bits and bobs:
A man walking a monkey: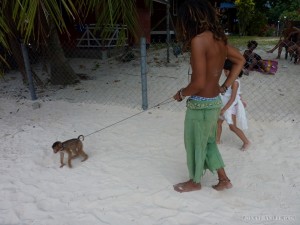 On the Perhentian Islands, I also discovered that my waterproof pouch, isn't. Thanks, sg!
After having my fill of beach time, scuba diving, and snorkeling, I traveled from the Perhentian Islands to Kuala Lumpur, the capital of Malaysia!