If one day I get the urge to move to Australia, it will without a doubt be to Melbourne.
After spending five days on the ship (and losing at least five pounds), we finally reached Melbourne!  Those three 'clouds' are actually smudges (?) from my camera – presumably some dust on the lenses.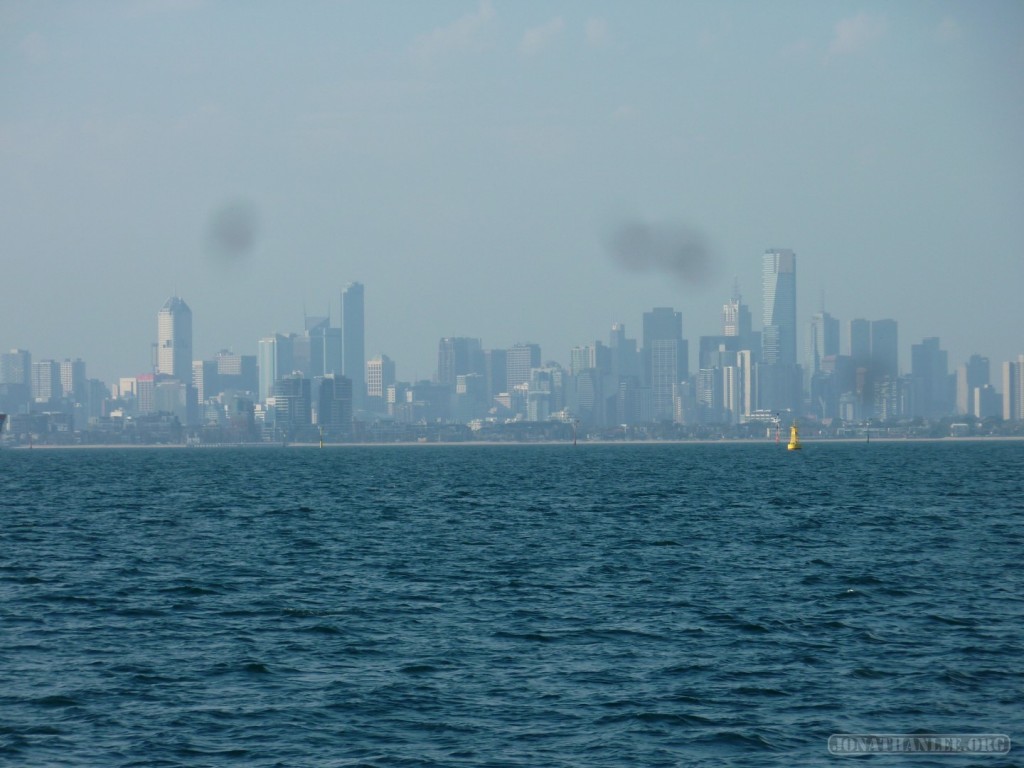 The thing about Melbourne is that it has this rivalry going on with Sydney -Sydney is the larger and older of the two cities, but Melbourne claims to have more culture.  Though, it's mostly folks from Melbourne who insist on this rivalry – folks from Sydney tend to smile condescendingly at the notion that Melbourne could be a rival.
I do agree though, that Melbourne has "character" – it's as if there were a law saying that if you want to build anything in Melbourne, it has to be unique.  While this character infusion makes it more interesting to walk around the city, sometimes it's pretty apparent that the city is trying too hard.