After ten days on the road, I arrived in Sydney!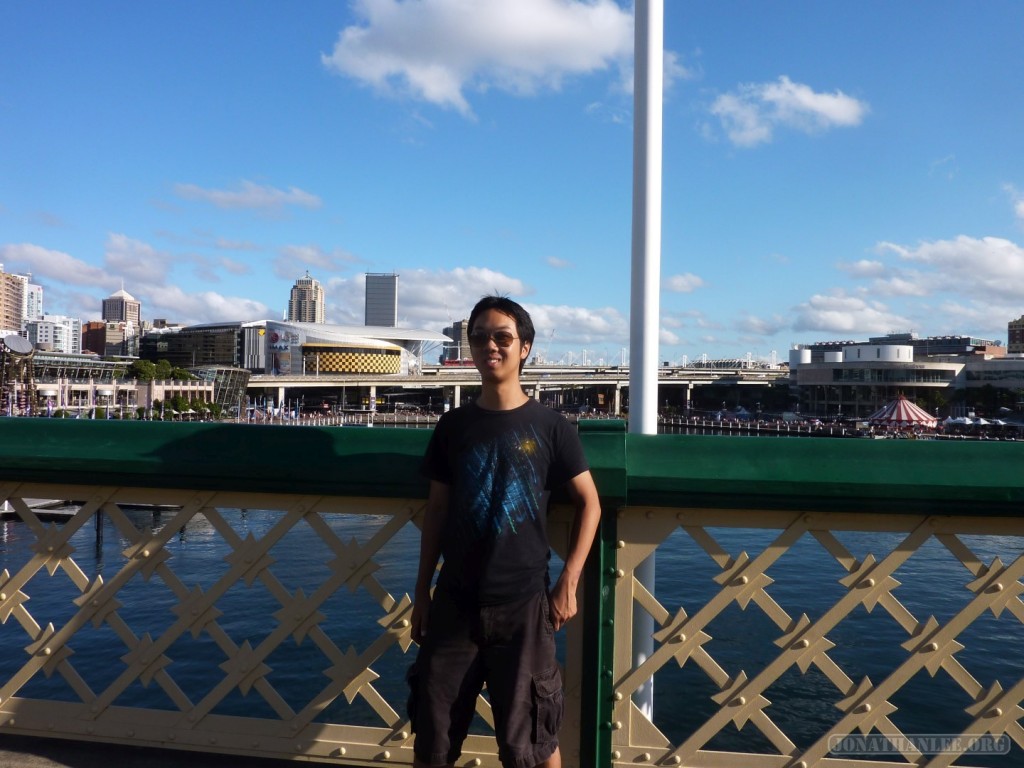 After being dropped off by my travel companions, I hit up a library, looked up some cheap hostels, and ended up in King's Cross – the center of nightlife and (unbeknownst to me) the red light district. There, I ended up staying at Sydney's worst hostel for a couple of nights, before finding a couch surfing host to stay with for a couple of days.
Places visited:
King's Cross: this is a pretty nice area of town, except for all the strip clubs – and the bouncers are really aggressive too! I'm walking by, just trying to find dinner, when the two bouncers pounce on me, trying to drag me in. Eep.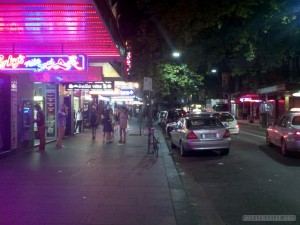 Sydney Opera House: way overrated. From all the pictures, it looks large, majestic, and brilliant. Closer up, you realize its pretty small – it only looks large because it is built away from all the other buildings in Sydney. Not only that, but its not even white – the domes are actually a dirty shade of yellow. And to top it off, there aren't always operas there – opera season had apparently "just ended" when I visited!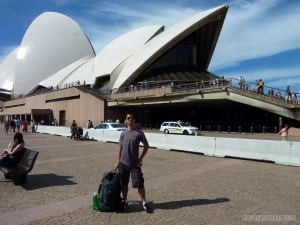 Bondi Beach: supposedly the most famous beach in all of Australia, it is quite nice – but I actually preferred some of the beaches among the Gold Coast more. That being said, it was a pretty beautiful beach, better than most of what's in Northeast USA. Though, it's more of a swimming and lounging beach than a surfing beach.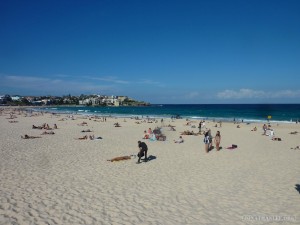 Supposedly, there is also a very nice hiking trail north of Bondi – though I didn't get to visit
Manly Beach: located across the Harbor Bridge in North Sydney, this is my type of beach! Almost the entire beach is for surfers, with only a few sections designated for swimmers. And man, the waves here are just perfect!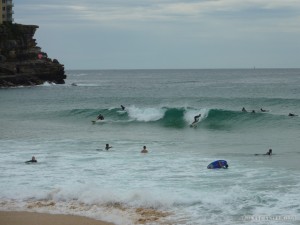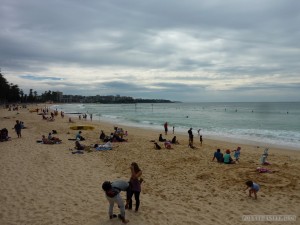 South of Manly Beach, there is also a very nice hiking path, 10+ kilometers long, with spectacular views of the city.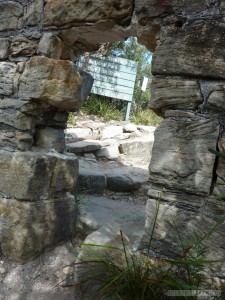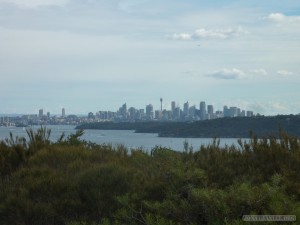 Harbor Bridge: London has London bridge, NYC has Brooklyn bridge, and Sydney has Harbor Bridge, connecting Sydney and North Sydney. Walking across the bridge, you can get an amazing view of the city, as well as the opera house.
Down under the Sydney side of the bridge, there is a curious handicrafts market where you can only sell handmade goods – none of the usual tchotchkes you find all over the tourist attractions. Personally, I found this amazing lavender & green tea flavored soap; pity that my limited traveler's storage space prevented from buying anything. I also ran into a curious old man selling kangaroo leather goods – apparently they last for five times as long as regular leather?  Once I have more time, I intend to do some more market research.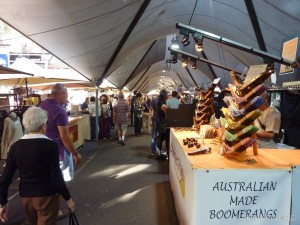 There's also this adventurous thing you can do, where you can climb up and over the Harbor Bridge – not the pedestrian walkway, but the steel girders that hold up the bridge, hundreds of feet into the air. Unfortunately, it also costs something like $300, which I decided I'd rather spend on a more exotic experience.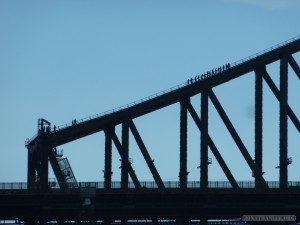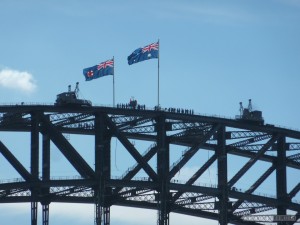 Darling Harbor: very, very touristy. I had the dubious honor of witnessing the world's least self promoting street performer (not pictured – he needs to learn to promote himself!). He would do a pretty cool trick, and remark, "eh, that was pretty cool. It's really hard too draw a crowd."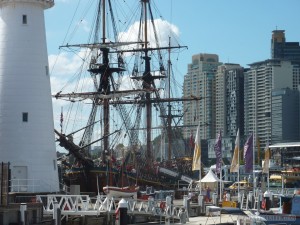 The Star (casino): I stopped by the casino while on a walk, and found that it was the most depressing thing ever – loads of old white retirees, loads of middle age Chinese, all sitting there slowly bleeding away their money. Yuck.
Other bits & bobs:
While I was walking through the Sydney Botanical Garden, where they were showcasing different types of grass / turf (?!), I happened across the apex of a wedding, and snapped a picture.  If you got married at noon on March 30, 2013, in the Rose Garden of Sydney's Botanical Garden, I have your wedding picture!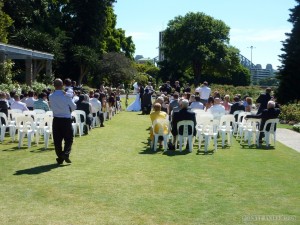 Sydney Tower Eye: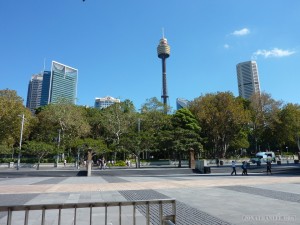 Apparently, when a building is undergoing restoration, they cover up any scaffolding with a facade of that same building.  Not a bad idea!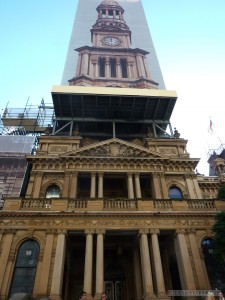 The world's largest lump of gold: