If one day I get the urge to move to Australia, it will without a doubt be to Melbourne.
After spending five days on the ship (and losing at least five pounds), we finally reached Melbourne!  Those three 'clouds' are actually smudges (?) from my camera – presumably some dust on the lenses.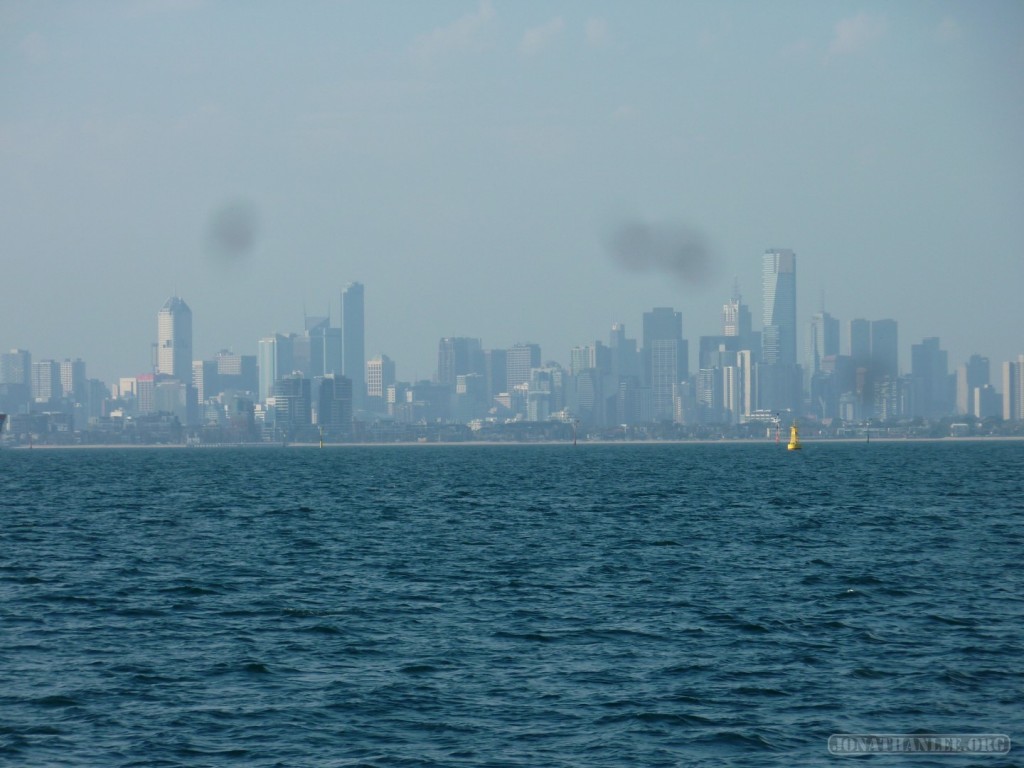 The thing about Melbourne is that it has this rivalry going on with Sydney -Sydney is the larger and older of the two cities, but Melbourne claims to have more culture.  Though, it's mostly folks from Melbourne who insist on this rivalry – folks from Sydney tend to smile condescendingly at the notion that Melbourne could be a rival.
I do agree though, that Melbourne has "character" – it's as if there were a law saying that if you want to build anything in Melbourne, it has to be unique.  While this character infusion makes it more interesting to walk around the city, sometimes it's pretty apparent that the city is trying too hard.
Just sailing into the city, I spotted:
– Some Swiss cheese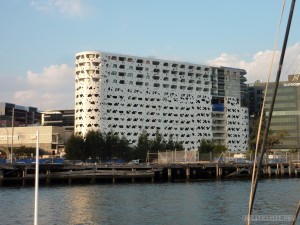 – A heat-sink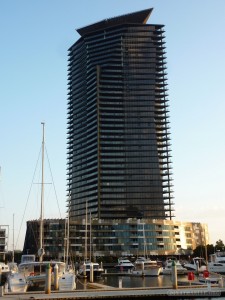 – Tetris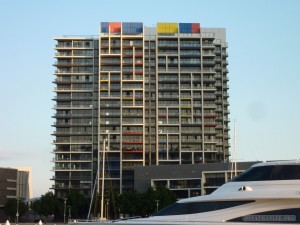 – For no engineering reason whatsoever, the twin towers bridge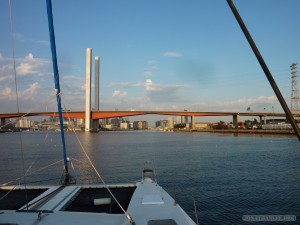 One thing I noticed and enjoyed about Melbourne is that there's no great divide between the tourist and non-tourist parts of the city.  In a place like Sydney, there are areas that are 100% tourist and areas that are 100% business, but not many in between.  In contrast, there aren't really touristy parts of Melbourne – there are a lot of areas that attract tourists, but they seem to have been build primarily for locals.
Places visited in Melbourne:
– Queen Victoria Market. If I move to Melbourne, I will absolutely live near this market.  Acres of stalls selling fresh fruits and vegetables, sometimes at 1/3 of supermarket prices, a meats & butchery section serving up all kinds of cuts, this place is amazing.  I also found a stall selling spices and teas, and spent half an hour enjoying the scents before getting some tea – Japanese Morning Dew.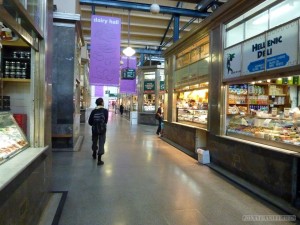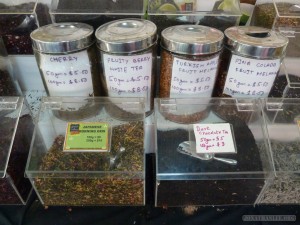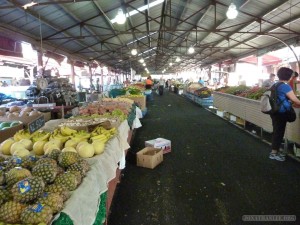 – Federation Square.  A central meeting grounds of sorts, it's an oddly structured landscape that has a weird but pleasing sense of aesthetics. Here, you have a bunch of art galleries and cultural structures, as well as an interesting "screen worlds" exhibit showing the evolution of film-related media.  There were a whole bunch of kids camped there playing the video game portion of the exhibit – lots of old games like Super Mario, Tomb Raider original, Quake, etc.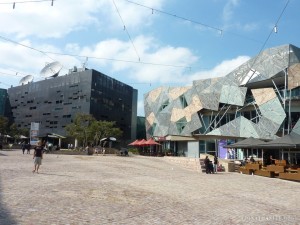 – The Federation Bells.  Very easily overlooked, it's a set of 47 harmonically tuned bells to the east of Federation Square.  Twice a day, the bells are automatically set to play a concert.  I sat and listened here for a full hour – one of the songs reminded me a song from Ghost in the Shell: Innocence.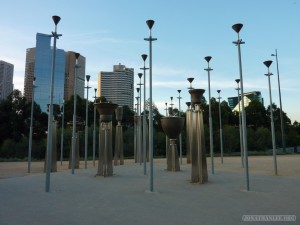 – Shine of Remembrance.  A rather compelling destination.  It's shaped somewhat like an Aztec temple, and it has the atmosphere and feel of a tomb.  It doesn't celebrate any great victories or wax on about making the ultimate sacrifice for some greater cause.  Instead, it's as if the message is "here, we remember those who lost their lives due to the tragedy of war."  I left feeling rather solemn and contemplative, but very happy that I had visited.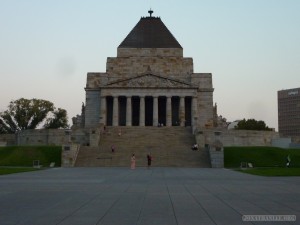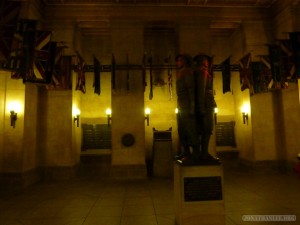 – Royal Botanical Gardens.  Not too much in terms of flowers and sights, but a good place to walk and clear your mind, especially after visiting the above Shrine.
– Immigration Museum.  Way overrated, it's basically a small history museum that slightly slants towards immigration history.
– Old Treasury Museum. Again, a small history museum that slants towards gold rush history.
– Melbourne Museum. Halfway worth visiting. Much of the museum is just science (geology, human body, animals, insects, the human brain), but there's also a history section that's a bit more interesting than the aforementioned museums. There's also an aboriginal history exhibit, but it was closed for renovation when I visited.
Overall, it really seems like Melbourne tries too hard with its museums, over analyzing its relatively history.
– South Wharf.  Apparently the fine dining precinct of Melbourne, I stayed in this area while in Melbourne – Captain Mick offered to let me stay on the boat while it was docked in the city.
– Pop-up gardens near Federation Square, where you can rent a box and grow plants.  While these gardens are quite nice, you somewhat get the sense that somebody is trying way too hard.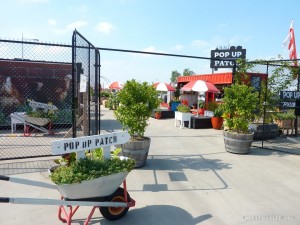 – Fairy penguins at St. Kilda Pier. These tiny penguins are ridiculously cute, but it's impossible to get a good picture of them in the dark (they only come out at dusk) with my point and shoot camera.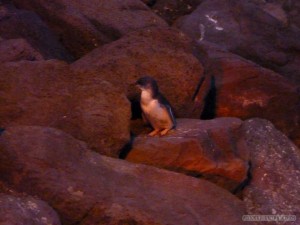 Other bits & bobs:
– Melbourne is a city of trams, and they've adopted a rhino on a skateboard as the official "watch out for trams" mascot – apparently each tram weighs as much as 30 rhinos?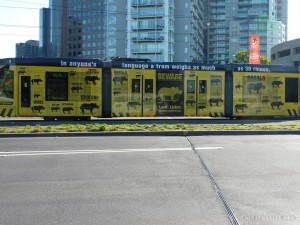 – I discovered black swan #609 immediately upon entering Melbourne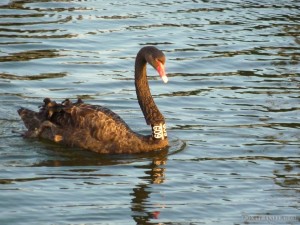 – Melbourne has a real Chinatown!  The food there really bad, but at the same time really good (after my 5-day semi-fast).  Brisbane aside, you can always tell when you enter Chinatown.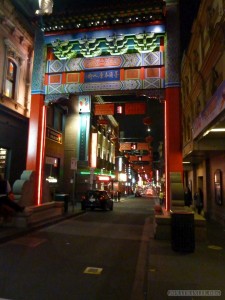 – These 'culture' buildings seems to be trying too hard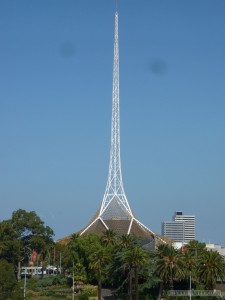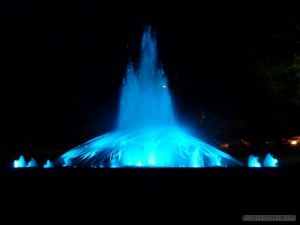 – Melbourne was hosting a comedy festival during my visit.  Here, we have two flamboyantly gay dancers leaping into each others' arms (?)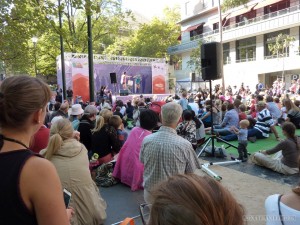 And with that, I'm done with Melbourne, and will be visiting New Zealand next! NZ is paranoid about people overstating their visas, and requires exit tickets for all visitors – so my itinerary is to visit Auckland in the north island, then slowly make my way south to Christchurch in the south island, before flying off to Thailand.