After a short hop from Melbourne (and a lot of trouble getting my bag cleared to fly as carry-on), I arrived in Auckland, just in time for an entire week's worth of rain to rolled in.  Seriously, it rained every day I was here.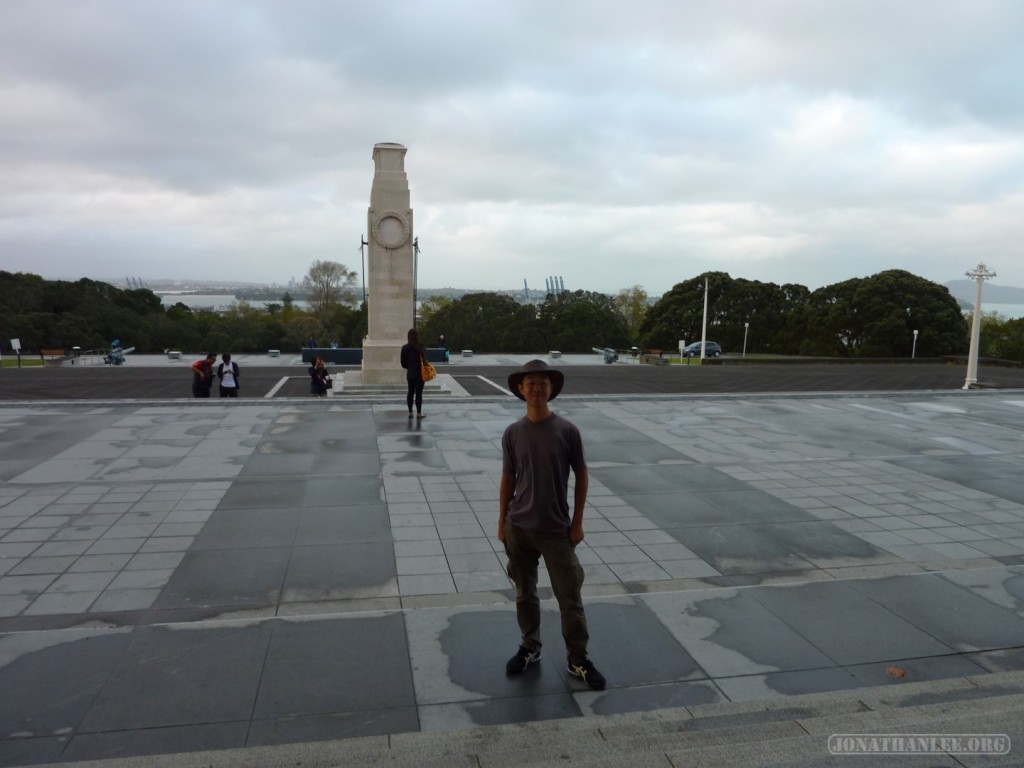 There's no use tiptoeing around it – Auckland is quite boring.  It calls itself the "city of sails", and I'm sure at the right time the bay is full of sails for the yearly competitions, but when I was visiting, the bays were basically empty. And the city of sails without sails is basically a pretty mediocre city – the mentality behind a lot of the tourist attractions seemed to be "Sydney has one, we should have one too!"
Notable points of interest:
Maritime Museum: If you're a sailor, it's pretty interesting. If you're a landlubber like me, it's like visiting a lint museum.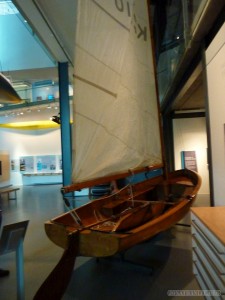 Auckland Museum: Totally worth it – a combined museum of Maori culture, natural history, modern art, and New Zealand's wartime history.  They also had a really cool Maori cultural presentation, showing off Maori dance and music.  It's really cool, how both stomping (traditional) and the guitar (distinctly non-traditional) is incorporated into the music.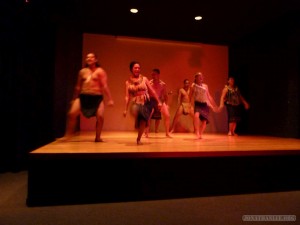 The volcano exhibit was really, really cool – they've got an exhibit where you sit in a house that shakes to demonstrate the effects of an earthquake erupting in the bay: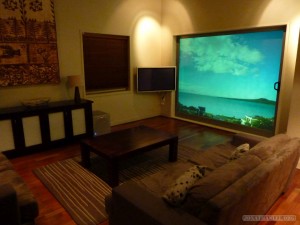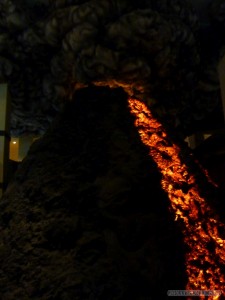 Holy crap, that emu is absolutely huge!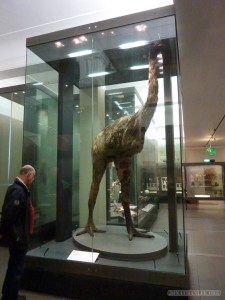 The war memorial was pretty cool, if lacking in the big picture – coming into the museum, you already need to have studied the New Zealand Wars & Boer Wars, or else those exhibit won't make any sense.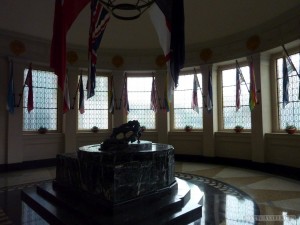 Skytower: it's basically a light version of the Sydney Tower Eye – but with an additional option of paying $100 to walk around on the top of the tower, or jump off with an attached cable & harness (non-bungee).  Not worth it – if you're going to pay $100 to walk around, you might as well jump, and you're going to jump, you might as well bungee jump.  Seeing the tower shrouded in the clouds is pretty cool though!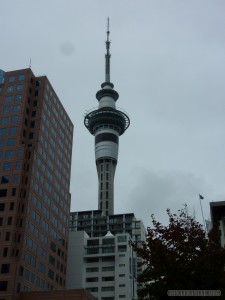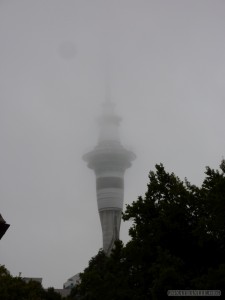 Auckland bridge: it's basically a light version of Sydney's harbor bridge – you can pay a couple hundred dollars to either climb on top of the bridge, or the bungee off, but the bungee in Queenstown in the south island is much more impressive – so why do it in the north?
Mount Eden: it's a extinct (?) volcano that you can climb!  Not only do you get to look into the collapsed rim, but you get a pretty damn good view of the city!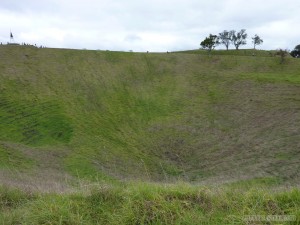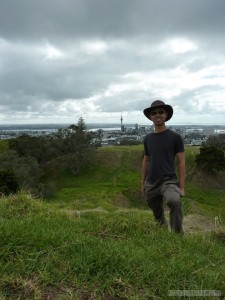 Art Gallery: Maybe I'm just a pleb, but the best part of this museum were some giant sculpted (?) flowers hanging from the ceiling; I was not impressed by the exhibits.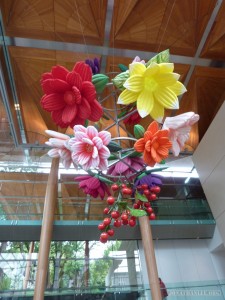 Bits & bobs:
A old cargo container converted into a public library, near the harbor!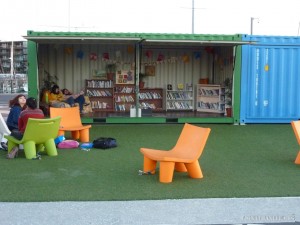 And with that, I'm off!  I'm renting a campervan and traveling around the north and south islands for the next 37 days!