I really want to know, what would possess a country to build a city over a geothermal hotspot that makes the entire place smell of rotten eggs?  And then make that city a tourist super center?
So far, Rotorua has been the low point of my trip.  Take some foul smells, mix in bad traffic jams (the only traffic jams I've seen in New Zealand), subtract out parking spaces, sprinkle with a boatload of tourists, and add a library that charges for wifi on top, and you've got Rotorua.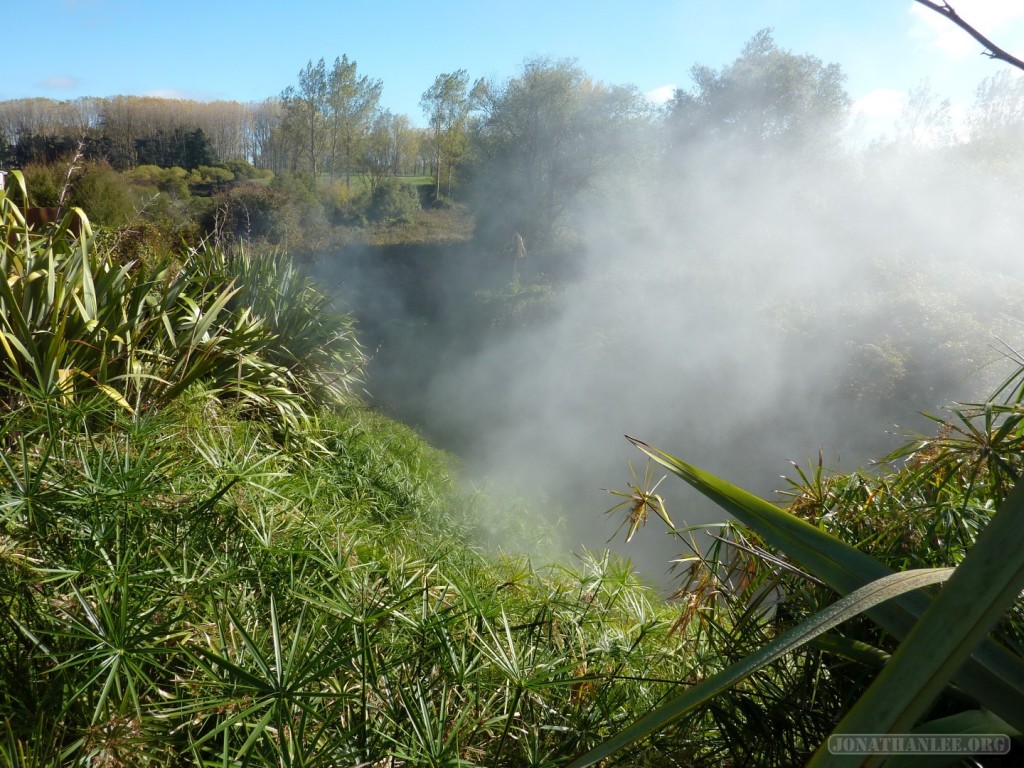 Interesting, while I was trying to get wifi at the library, this big black dude comes over and tries to hustle me into buying some pot – $20 per gram.  I artfully dodge the question.  Then, this little old lady comes up to me, and in hushed but concerned tones tells me not to listen to the big black dude, since he's a Bad Guy.
I got out of Rotorua as fast as possible.
The city does have some interesting attractions though – near but outside of the city, I visited a historical Maori village (Tamaki) and tried 'authentic' Maori fare, stepped back aeons through time as I visited Wai-o-Tapu geothermal park, and relaxed for several hours in geothermal hot springs at Waikite Valley Campground.
Maori Village: there are a lot of places like Auckland Museum that offer 'cultural experiences', and once you've seen one you've seen them all, but the best is definitely at the Maori village.  Here, you can see Maori people (calling themselves warriors, chiefs, etc) put on fake facial tattoos and show you Maori traditional dancing and singing.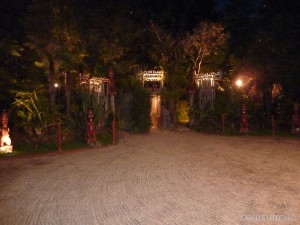 Maori crafting: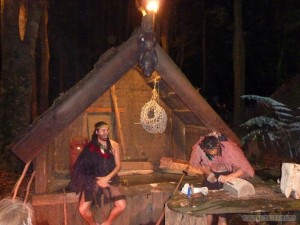 Maori cooking: potatoes, carrots, sweet potatoes, chicken, and lamp steamed / baked in a hole in the ground: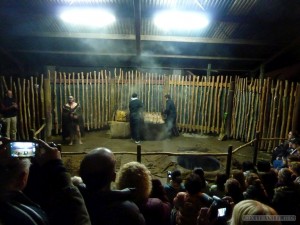 Wai-o-Tapu: visiting the thermal pools is like visiting the land before The Land Before Time – you see all this geothermal activity – mud pools, sulfur pools, etc – that make you think of the primordial oozes from which life evolved.
Lady Knox: a geyser that erupts every day at 9:15 AM sharp.  At first, I was stunned in amazement – how could nature so perfectly time these eruptions.  Then, I was stunned in disbelief – it turns out that the folks at the park toss in a bag of soap to trigger the eruption.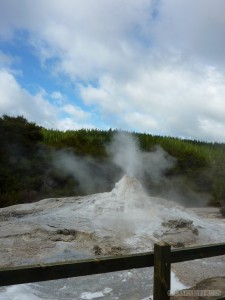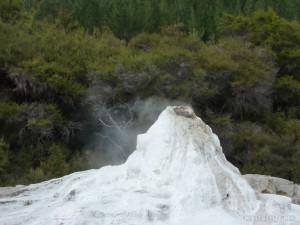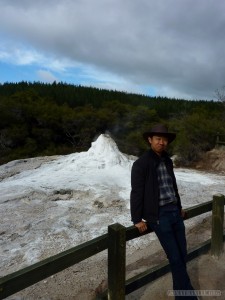 Sulfur pools: quite primordial.
Oyster pool: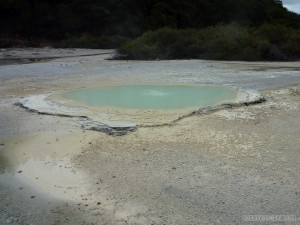 Champagne pool: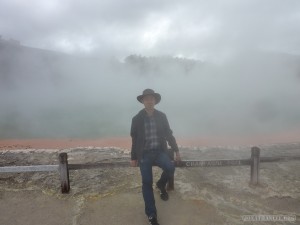 Mud pools: yeah, they're mud pools. The ladies amongst my readership can think of these the next time they use beauty products based on the regenerative powers of mud.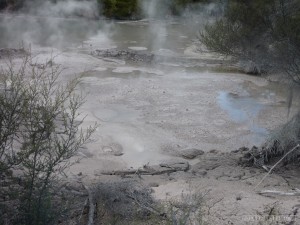 Very meta: taking a picture of Asian tourists taking pictures.  I really don't understand the Asian compulsion to take high resolution photos of everything while traveling.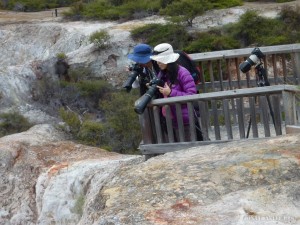 Magic mushroom: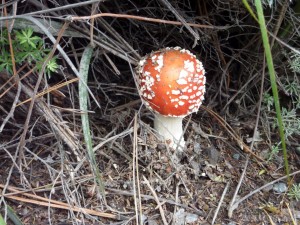 Waikite Valley: For one day, we stopped at a combination hot springs resort & campground, which charged us the low, low price of $20 for unlimited use of hot springs and use of a non-powered campsite.  Sold!  The pools ranged from ~35 degrees Celsius to ~42 degrees Celsius, and were absolutely amazing.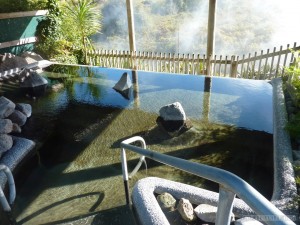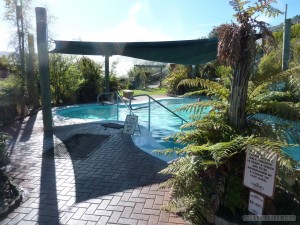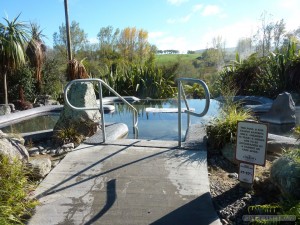 And to top it off, I made some of my world-famous curry that night.  That was a pretty amazing night.