Abel Tasman National Park, on the northwestern tip of the south island, is one of New Zealand's "Great Walks", hosting a multi-day trek through the wilderness.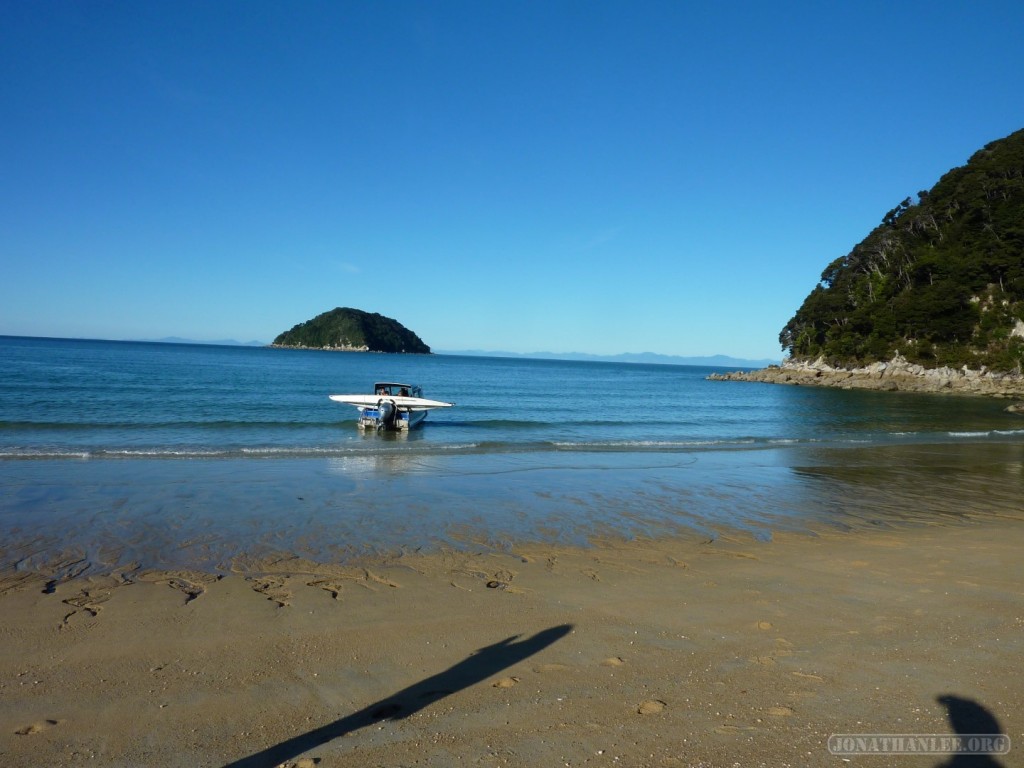 This was the real deal!  We paddled a double kayak, complete with skirts to keep waves and water out of the where-we-are-sitting compartments, and neoprene hatch covers over our gear compartments, where we carried food, sleeping bags, tent, clothing, and all the other gear we needed for a 3-day trip.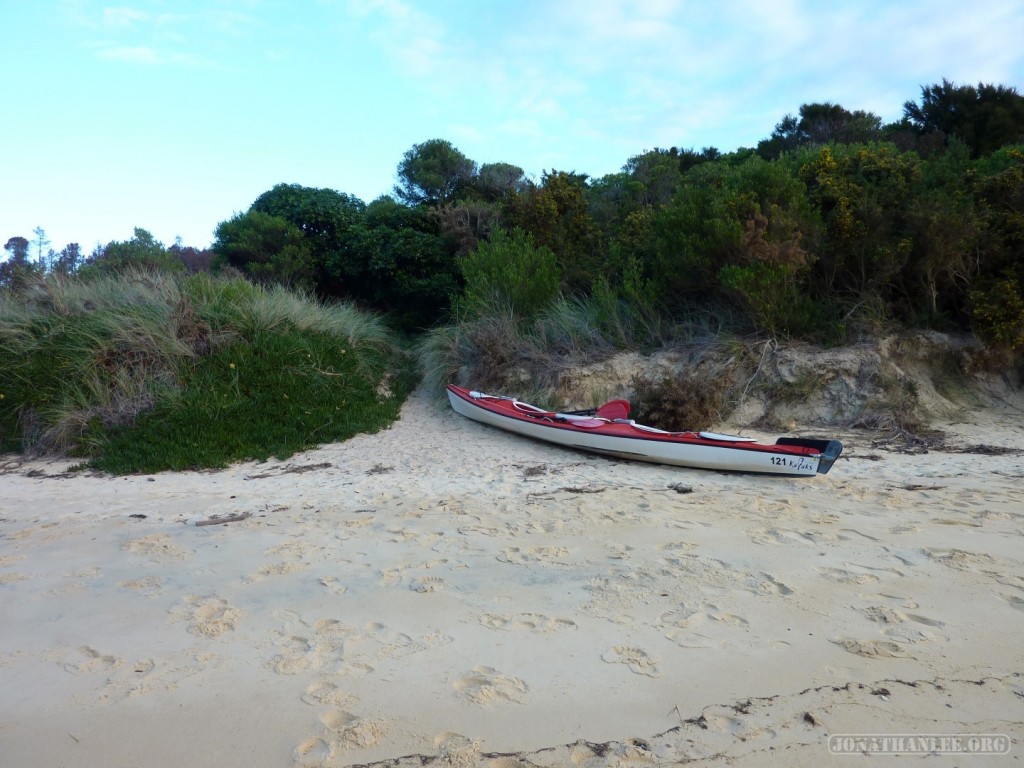 Paddling around the ocean in Abel Tasman National Park, especially at the peak of high and low tides when there are no waves, you can't help but feel the tranquility (and soreness of muscles).  When you stop paddling, you see an almost waveless ocean stretched out around you, empty white beaches in the distance, the faded outlines of mountain ranges in the far background.  You hear the distant ebb and flow of the waves on the shore, the ever so slight blowing of the wind, the occasional call of a seal or seabird.  You smell the ever-present scent of seawater, feel the wind in your hair and the almost-winter sun on your skin.
And for that instance, all is right in the world.
No photos during kayaking, unfortunately – I didn't want to risk dropping the camera into the sea.  Here are some photos from the shore, though: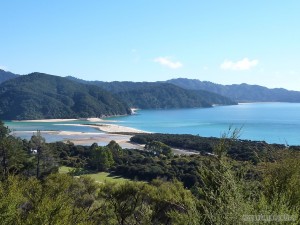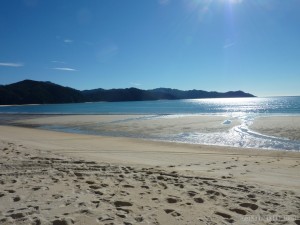 Before venturing into Abel Tasman National Park, we made one grave mistake: when we rented a tent and sleeping bags, we opted not to get sleeping pad.  After all, I didn't need a sleeping pad in Australia (even when pitching a tent directly on the road), so why would I need one in New Zealand?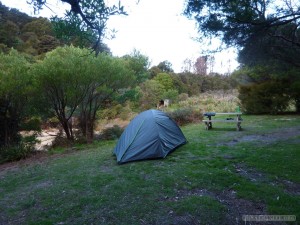 Answer: because at night, the temperature drops to near freezing, the ground is frozen, and even if you have a sleeping bag that is rated for -5 degrees, all your warmth will seep away into the ground.  Both nights that we camped, I slept with a hoody, four upper body layers, three lower body layers, and two socks.  Plus sleeping bag.  And I was still cold.
We saw a lot of seals while kayaking around seal colonies: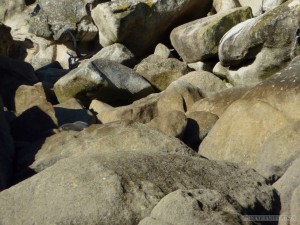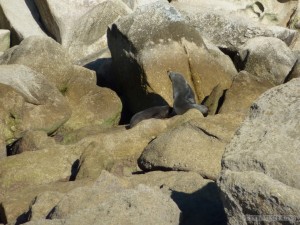 There were also these weird birds – does anybody think they look like some type of pokemon?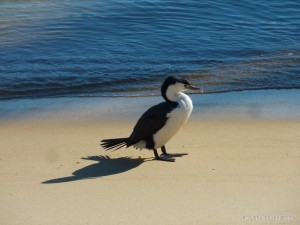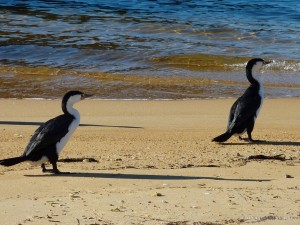 Finally, after we had our fill of kayaking and hiking in Abel Tasman National Park, we got a ride back to town on a jetboat.  Embarrassingly, it took less than an hour to jet past an area that took us two days to cover by kayak.