After almost a month and a half of travel, we reached our final destination on the south island – the recently shaken (not stirred) city of Christchurch. A little over two years ago, a major earthquake hit the city, destroying much of the city center, and the city still has not fully recovered. Here, I took a couple of days to relax and recuperate, before flying out to my next destination – Bangkok!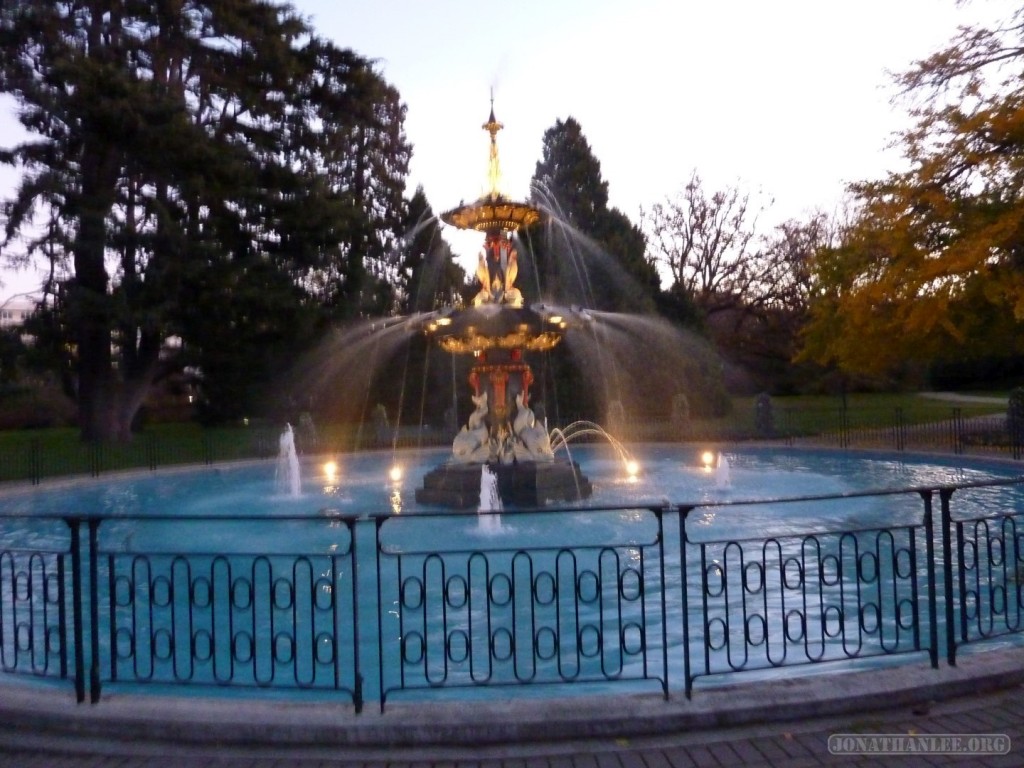 Driving around the city (which is an absolute pain, since the rebuilding process has converted city center into a maze of one way streets), you see all these piles of rubble where buildings used to be: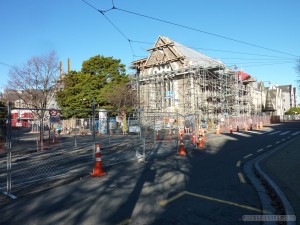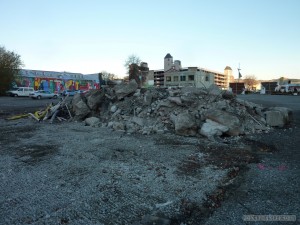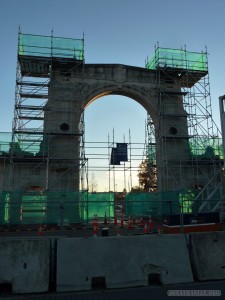 Notable points of interest:
– Since the earthquake leveled the mall, a new one was built – out of shipping containers. "Kiwi ingenuity".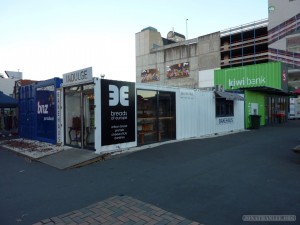 – A book exchange, created from a fridge, and maintained through the honor system: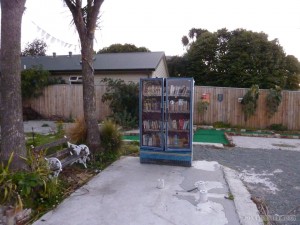 The selection of books was rather lacking, but I dropped off a couple of books I had picked up along my journey. Any guesses on which ones they were?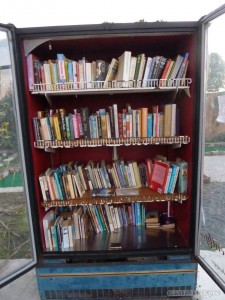 – The Cantebury Museum in in Christchurch is also quite nice – it covers a variety of subjects, from early Maori settlements to the Antarctica polar expedition, to the Paua shell collection of Bluff.

This boggled my mind – an elevator with a four door close / open buttons: two to close/open quickly, and two to close/open slowly (?)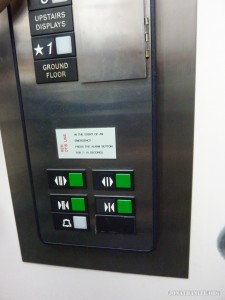 – A giant lawn gnome (is a giant gnome still a gnome?) at the Christchurch arts center: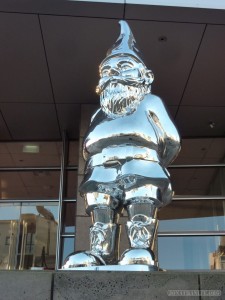 – The Riccarton Racecourse Sunday Market: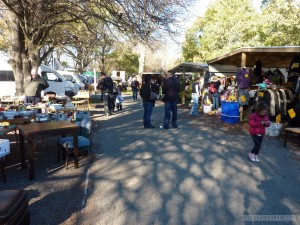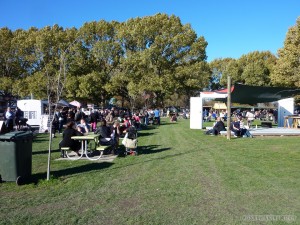 Here, I discovered spring potatos – you take a potato, use power tools to screw it through a set of blades, and deep fry the resulting 'spring'. It's like potato chips, but more delicious (and unhealthier)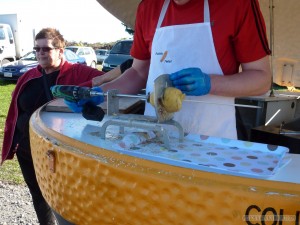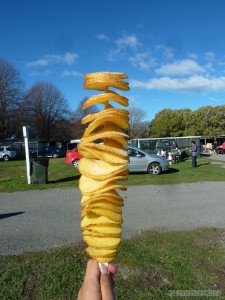 If I had $500 and my own flat, I would have bought this cat: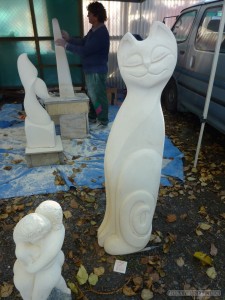 One last story, before I depart for my next destination. I bought the cheapest ticket out of New Zealand, ended up on a 6:30AM redeye flight (hey, it saved me $150), and decided to just overnight it at the airport. As it turns out, Christchurch airport sucks. The airport is open 24/7, and allows people on early morning flights to stay overnight, but it's got this money-fleecing rule: if you're staying overnight, you have to sit in the chairs right at the airport entrance, exposed to freezing cold air.
Meanwhile, there is plenty of room and warm seats available further inside the building, but they're only for people waiting for arrivals – asshole security guards will actually shoo you to the entrance if you even stand anywhere else. And of course, even if you stay in the cold area, the same asshole security guards don't allow you to lie down, use a sleeping bag, or otherwise try to keep warm.
That is, of course, unless you choose to pay up and get access to the 'lounge' – which is the same as the regular seats, with no additional amenities. So much for New Zealand being the friendliest least corrupt country in the world. I regret donating money to the reconstruction of Christchurch.
Backpacker ingenuity: sticking it to the man by just going to sleep in the restroom until flight check in opens.