My next destination was then Gili Trawangan, the largest and partiest of the Gili Islands, and a inevitable destination on the backpacker circuit in Indonesia. Thirty years ago it was a newly discovered gem, surrounded by with amazing beaches, scuba diving, snorkeling, and sunsets: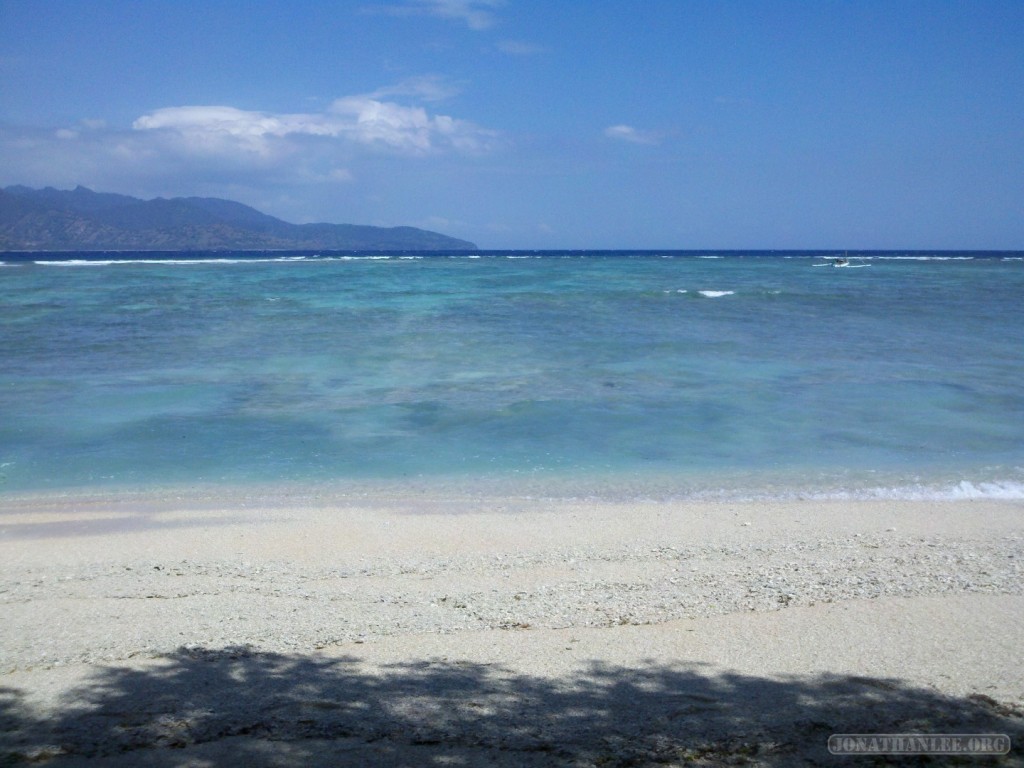 Nowadays, however, it is a major tourist destination and known as a "party" island among backpackers. And like the Perhentian Islands in Malaysia, the entire island was strictly for tourists.  There was no local industry. Don't get me wrong, the place was absolutely gorgeous – especially since there were cars or motorcycles on the entire island – but it was just filled to the brim with tourists.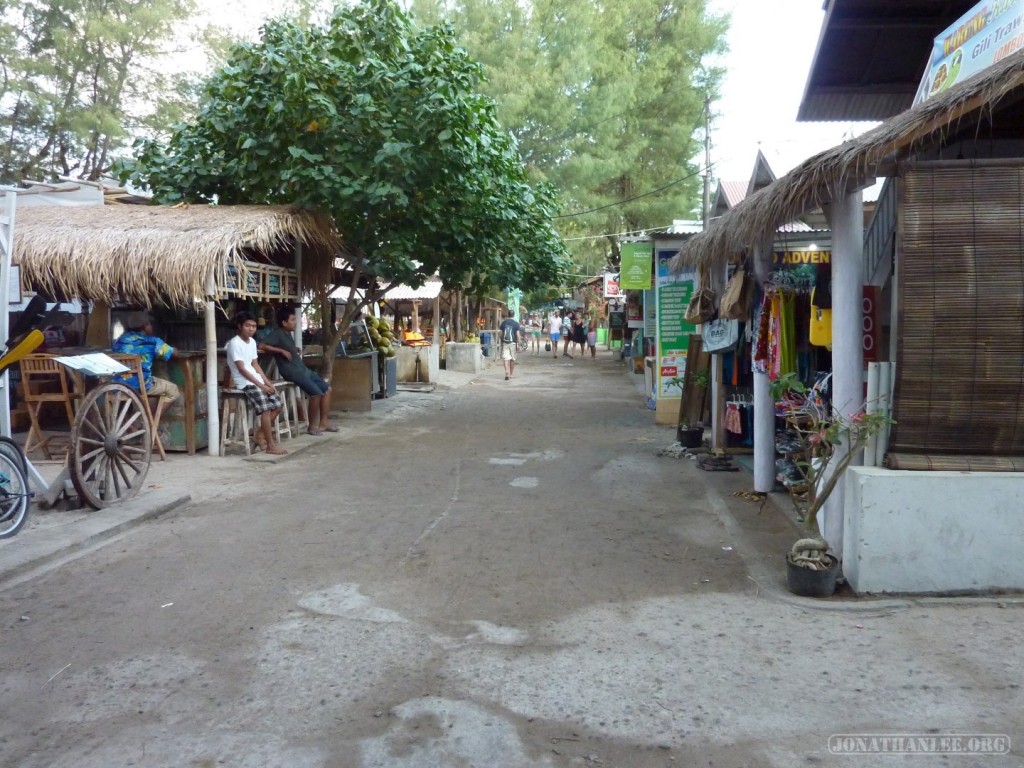 (Photo taken early morning, while everyone else was still passed out drunk)
I had planned on staying in the Gilis for a couple of days, but I unknowingly arrived at the peak of high season, and there was no availability – the hostels were both fully booked for the next two weeks, and all the cheap accommodation were booked – so much that I had to walk around with my backpack for a full hour before I found a place for less than $20 per night. And so, I elected to stay but a single night, before continuing on my journey.
While use and possession of illicit drugs is punishable by death in Indonesia, the Gili islands are a bastion of freedom. While I was walking around Gili looking for cheap accommodation, one youngish local guy flagged me down, told me he knew of some cheap housing, and led me down a deserted road. As soon as we were out of earshot of everyone else, he offered to sell me some marijuana. Classy. Of course, I declined.  Of course.
While on Gili T, I took a walk around the entire island (~2 hours). And all around the island, I saw how incredible the beaches were – perfect spotless beaches and crystal clear water: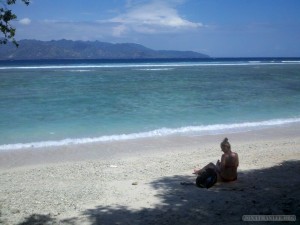 Okay, putting a bed on the beach is a tad bit excessive: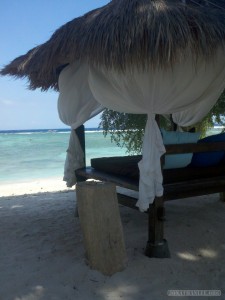 Taking a closer look at the beach, you see that it's actually made up of thousands and millions of pieces of broken coral, destroyed by all the tourism.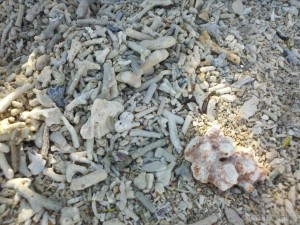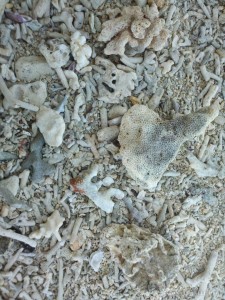 Oh, and check out the sunsets of Gili!