Traveling Lombok by scooter is freedom.Traveling Lombok by scooter is feeling the wind in your hair, the sun on your skin, the road stretching out into the distance. Traveling Lombok by scooter is like nothing else.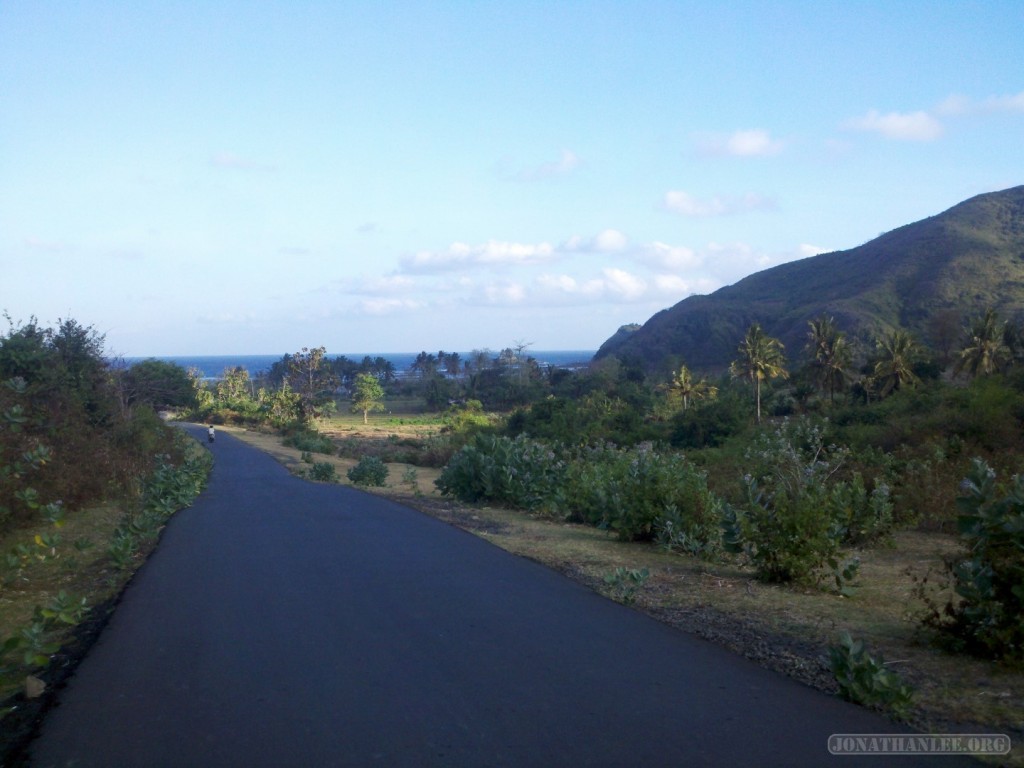 Kuta (Lombok) is an amazing village, but it's pretty small, with most attractions (beaches, surfing, etc) a ways away from the city, so if you want to go anywhere, you're forced to rent a scooter. This was mine: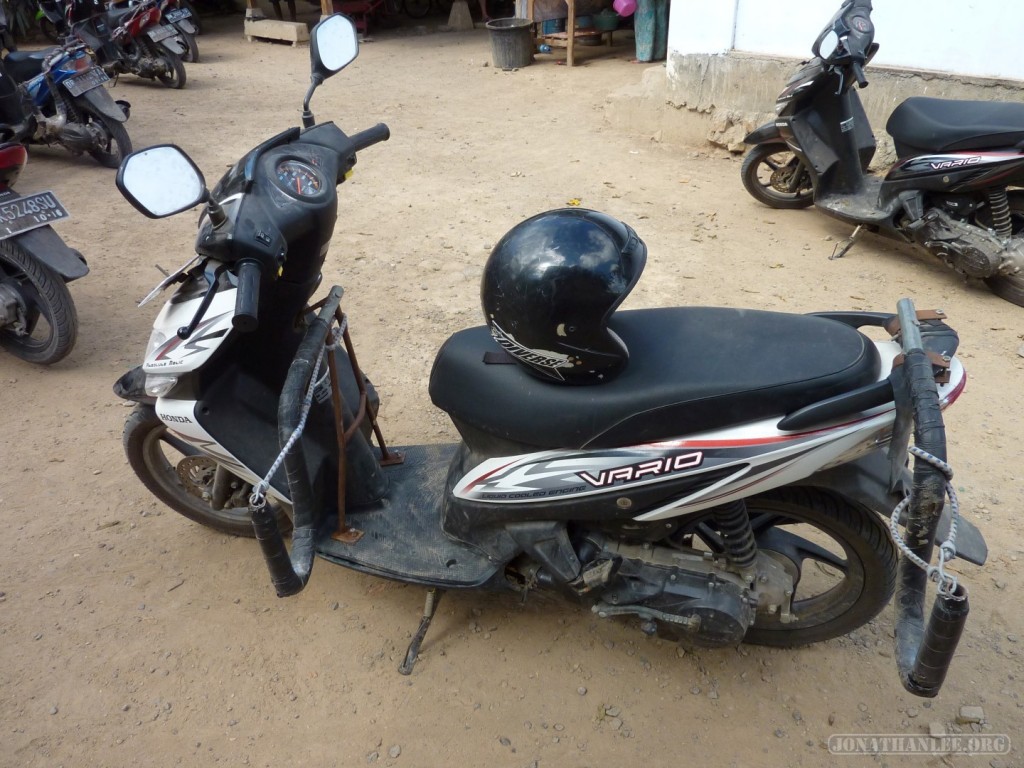 When I was in Bali, I dreamed of renting a scooter and biking around Bali. Then I saw the traffic. The traffic, and the lack of traffic regulations. The statistic of 150 people with motorbike accidents being admitted to Denpasar airport daily. So for the sake of safety, I had to put my dream on hold.
Kuta, though, is another story. With its vast lands, small population, and lack of traffic, riding a scooter here is a lot less stressful. But damn, it is beautiful!
Riding a scooter is the only way to access some beautiful beaches, including Tanjung A'nn, Pantai Seger, Mawun, Mawi, and Selong Balanak. The funny thing about these beaches is that you have to pay for admission, even though nobody owns the beach. By paying 50 cents to a dollar, you get a local to watch over your bike, make sure that nobody messes with it while you're out surfing. Mafiaesque.
The beaches are amazing though!

In the days following Ramadan, I biked to Selong Balanak, and saw massive crowds of locals celebrating:

There were even a bunch of kids racing bikes across the sand – questionable judgment: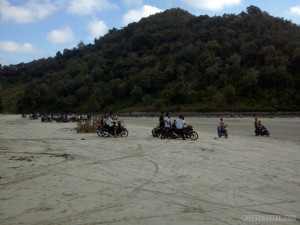 And right outside of the beach, I saw my first street race – two kids with souped up (and loud) motorcycles competing. Without a formal referee or clock, there were a lot of false starts, as one motorcycle would zoom off without the name. After half an hour of false starts, as well as one crash (one driver lost control, careened into the crowd, and knocked over another bike – thankfully with no casualties), the two drivers finally synchronized their starts, and the race took off!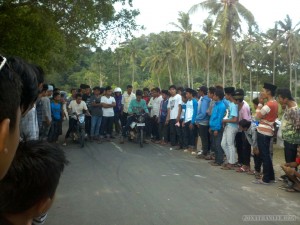 The sunsets and views from these beaches are gorgeous:

While you bike around Lombok, you're surrounded by amazing scenery everywhere you go – hills, unspoilt forests, small traditional villages and houses, and the ocean in the background.

Plus, the occasional cattle and watering hole: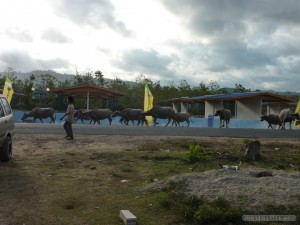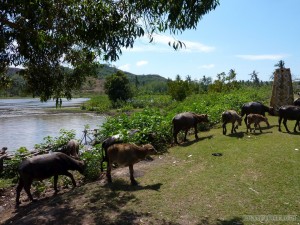 While biking around, I saw these historical statues. In Lombok history, there was once a beautiful princess who was courted by many princes, whose rivalry threatened to plunge the island into war. Not wanting to be the cause of her country getting town apart, she committed suicide by jumping off of a cliff: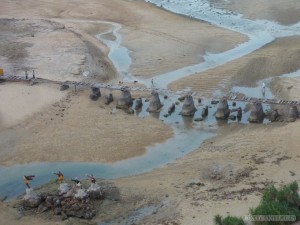 Romantic, selfless, or foolish?