One of the reasons why I stopped in Taiwan, was to attend the wedding of one of my (countless) cousins. I had expected a traditional Chinese wedding (lots of ceremony, lots of relatives, lots of drinking), but it turned out to be a mass wedding! Mass wedding, meaning that 85 couples got married in one giant ceremony. I've never seen anything like it.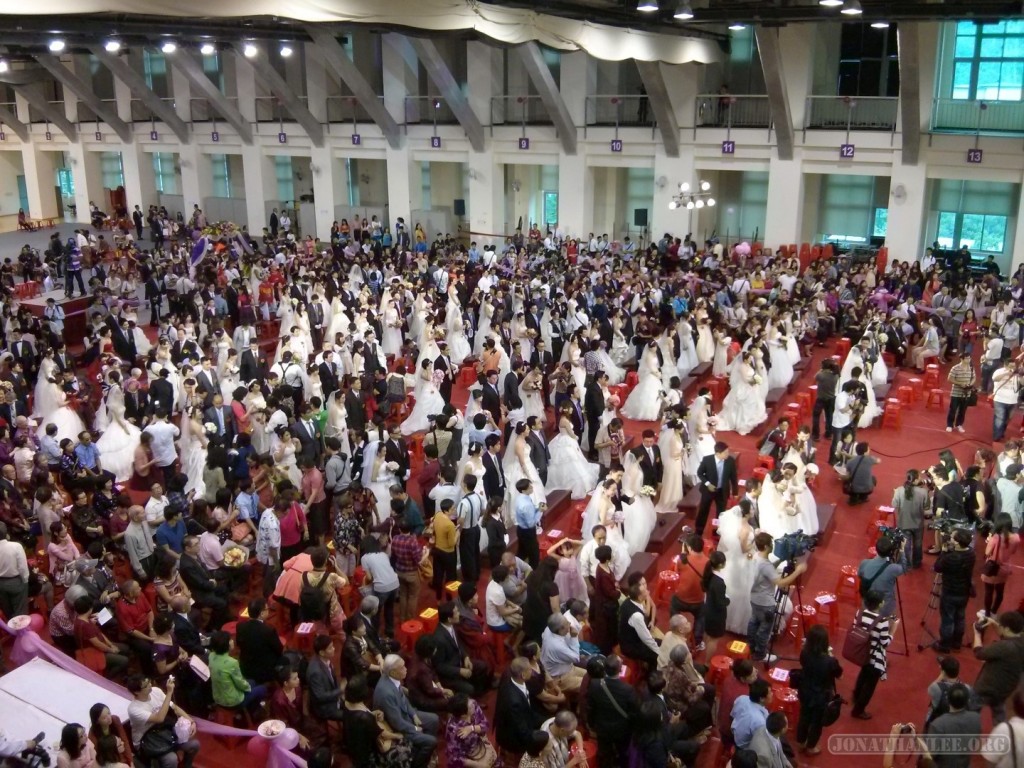 Arriving early for the wedding ceremony, I saw all the couples lined up in the back, getting ready for their special day! I imagine it's somewhat hard to feel special when sharing your special day with 84 other couples though…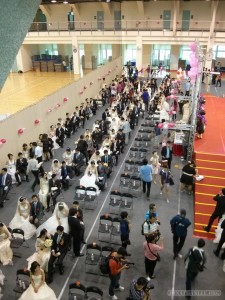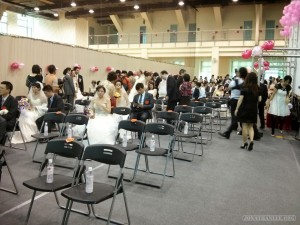 I'm not kidding – it's 85 couples – note that unlucky numbers 4 and 44 are omitted.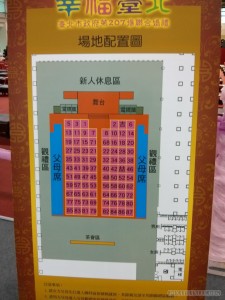 One by one, the couples are called onto the stage and introduced. Some have traditional western wedding dresses, others have more alternative styles: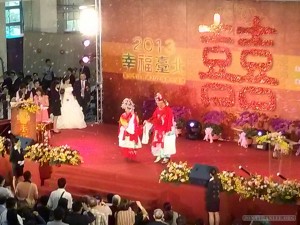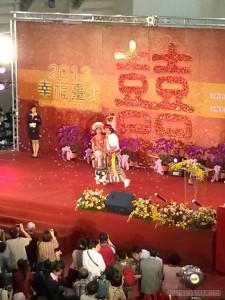 This is my cousin and his bride!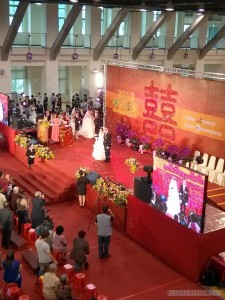 After all the couples have been introduced and seated for the ceremony: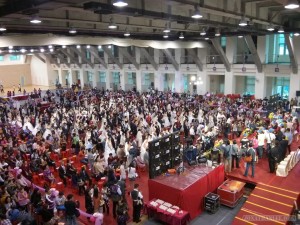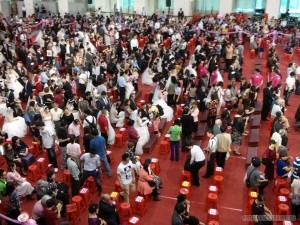 A famous (?) singer is hired to come and sing some love songs for the ceremony: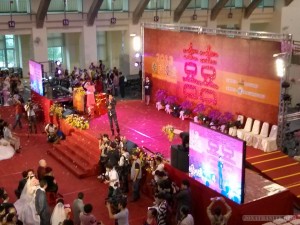 The parents of the groom and bride get involved for the oaths ceremony: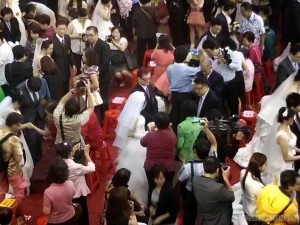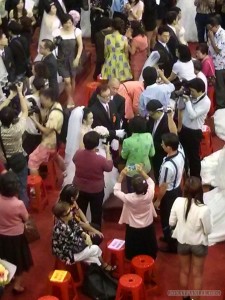 The mayor of Taipei came to give a long meandering speech and later take photos with each newly married couple. Free PR, on the happiest day of each newly married couple's life! A deft political maneuver!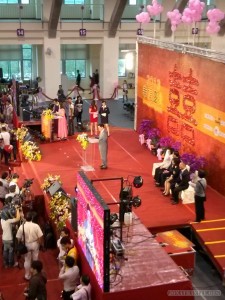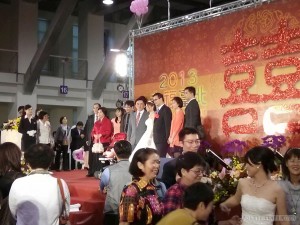 Meanwhile, to the back of the building, all the kids got bored and wandered off to play. I can't say I blame them.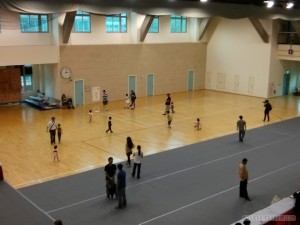 Rings are exchanged: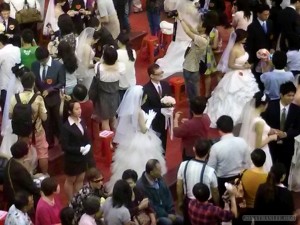 And as the music plays, the MC gets each newly married to kiss for '60 seconds" (actually two minutes+). If it were me down there, with my freediving training, I could have done three minutes no problem ;-)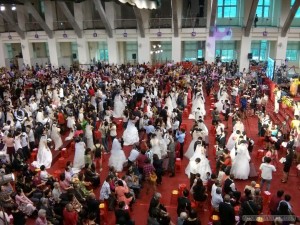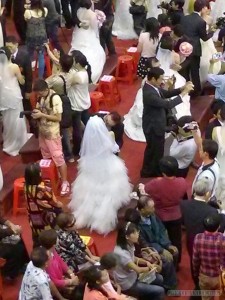 And bam! Confetti to make it all official!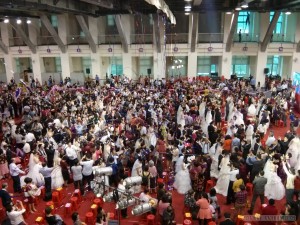 Gift bags for the newly married couples: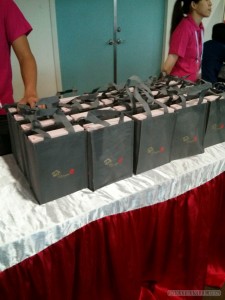 Free strollers for newly married couples, to promote having kids!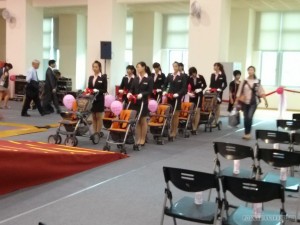 Of course, no Chinese wedding is complete without a banquet. An entire restaurant full of people (200+), and they're *all* relatives of mine. What the heck, I don't know any of these people!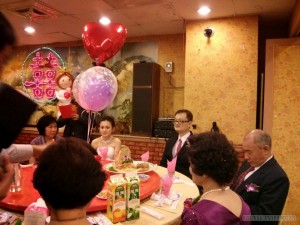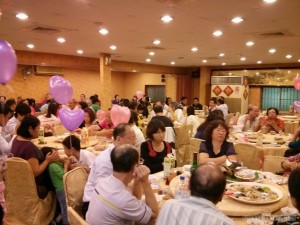 And one last photo of the newly married couple, for good luck!