There's this thing in Taiwan, called Shen Zhu (神豬). Literally, Divine Pig: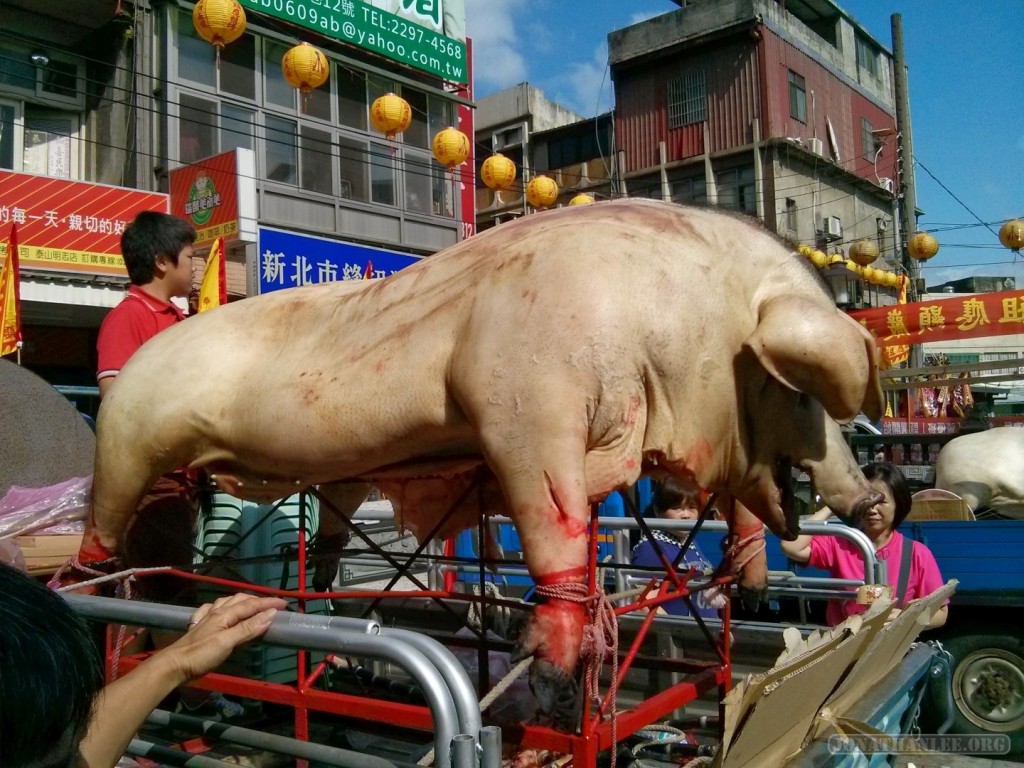 It's pretty big, and these are smaller specimens: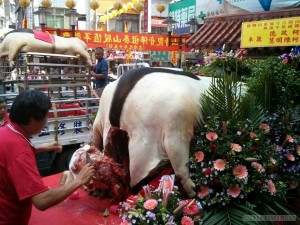 Raised to be so big and fat that that they cannot support their own weight, they are slaughtered and displayed for special ceremonies, usually at one of Taiwan's numerous temples.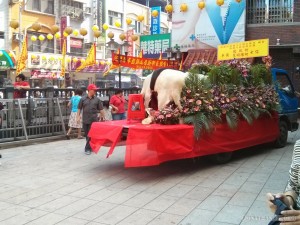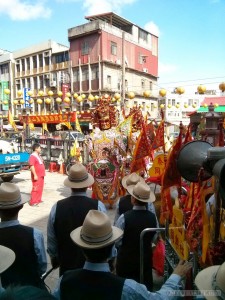 I wonder how they taste?
I also feel like there's a Charlotte's Web joke here, but I can't find it