Normally, travelers to northern Vietnam always visit SaPa, a small town in the northwest mountains of Vietnam, known for amazing terraced riced paddies and great hiking. But during my time in Hanoi, the weather was supremely uncooperative – rainy, cloudy, and foggy. I didn't want to make a 20-hour round trip just to see fog, so I opted to visit Mai Chau instead – a small SaPa-like mountain town 4 hours southwest of Hanoi.




Mai Chau was a great town to just relax in, but there's not terribly much to do, so this will be a photo-heavy post.
I was originally going to take a direct bus from Hanoi to Mai Chau, but due to slow bus back to Hanoi from Cat Ba, the direct buses were finished for the day – so I took a bus to nearby city Hoa Binh, stayed for one night, and then continued on to my destination.  No problem.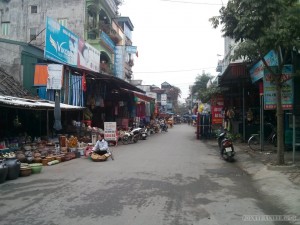 Mai Chau town itself is a pretty ordinary town, but only a kilometer away is Ban Lac (Lac village), a traditional village partly converted into a tourist destination, with lots of homestays and shops selling traditional clothing of the White Thai and Black Thai minority groups, and even some women weaving cloth on old looms!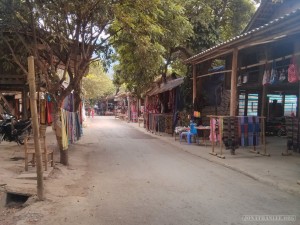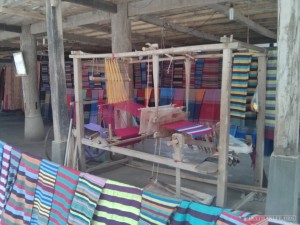 The area around Mai Chau is known for its housing style – houses on stilts. I found that usually, the upper level would be used as a residence, and the bottom level would be used for other purposes – keeping goats, parking, storage, or even a restaurant.

It's a nice juxtaposition – traditional house on stilts, modern satellite dish.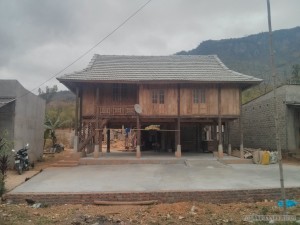 I stayed at this homestay – $7.50 per night including a meh breakfast and an amazing dinner: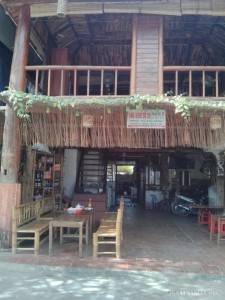 And there's not terribly much to do in Mai Chau – relax at your homestay, go biking around the nearby rice fields enjoying the scenery, and go hiking. I spent a pleasant three days lounging around, cycling around the rice fields, and just enjoying the ambiance.  Biking around the area was especially glorious – all around you, in all four directions, are vast mountains, with rice paddies and villages in the flat valley in between.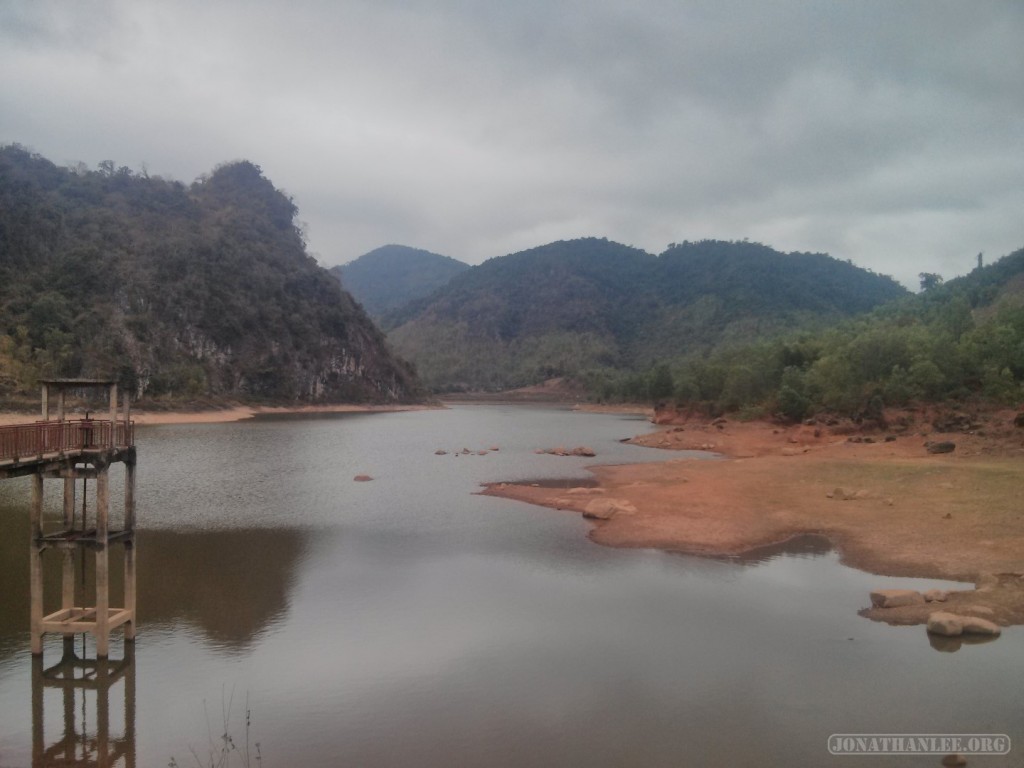 Hiking around the the area is also pretty good: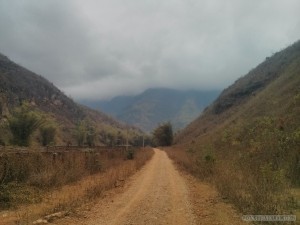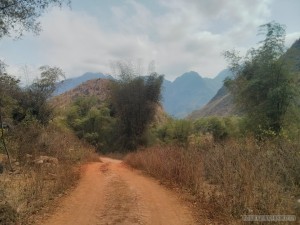 Bits and bobs:
– Cows on the road.  No big deal.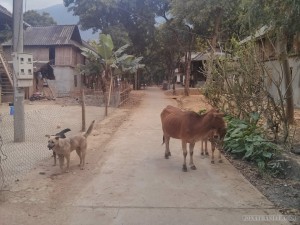 – Stubborn cattle. Even with somebody pulling on his nose halter and somebody else swatting him from behind, he refused to move. In fact, he just sat down in the middle of the road, and refused to take a step. I laughed my ass off.