After spending some in decadently relaxing Vang Vieng, I ventured down to Vientiane, the capital of Laos.  Most capitals I have visited are thriving metropolises, but not so with Vientiane.  I don't know why, but it had an abandoned feel to it.  There were people around, a good amount of activity, but the streets just seemed empty.  I still don't know why.  It was just missing the hustle and bustle of most capital cities.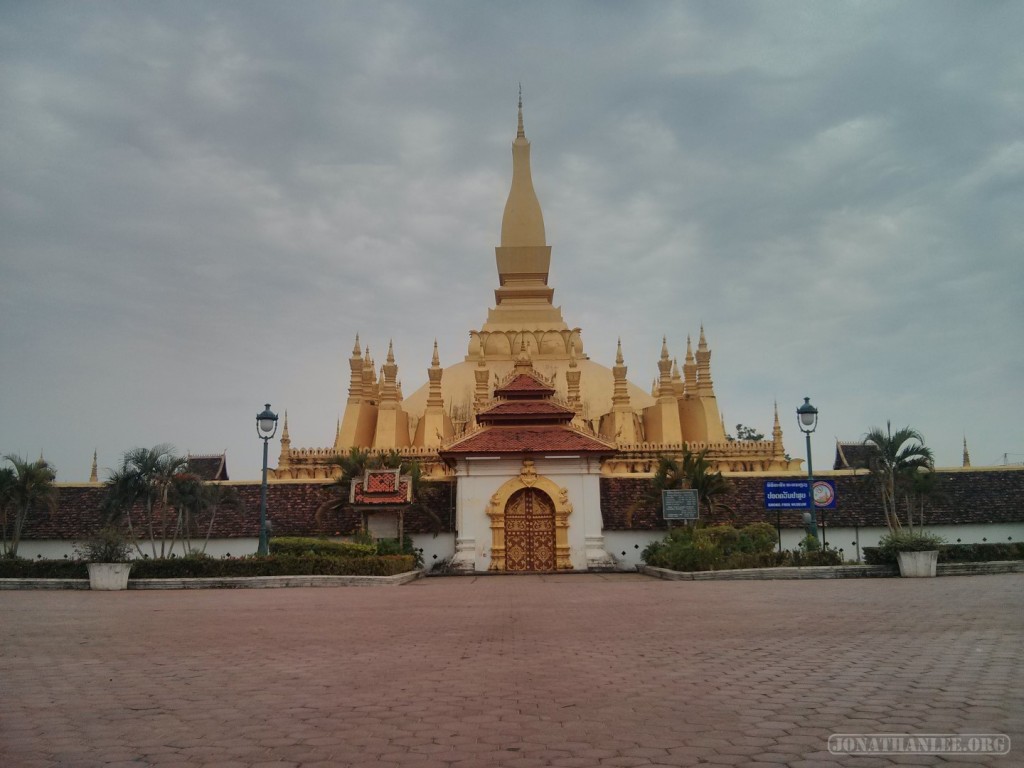 Most travelers are rather dismissive of Vientiane, since there's not much to do, not much to see.  And I agree, there's not terribly much to do in Vientiane, but I found it a good break, to stay in a normal city for a couple days, one that's not overflowing with tourists, unlike Vang Vieng.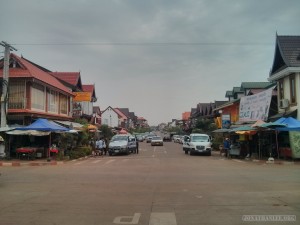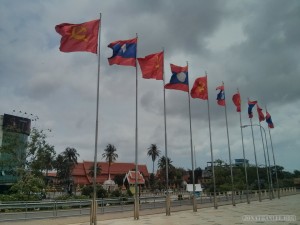 One thing I really enjoyed about Vientiane is just walking around the local parts of town, enjoying not being surrounded by tourists.  I sat down at a small nighttime food court, got myself some fish, and enjoyed the ambiance.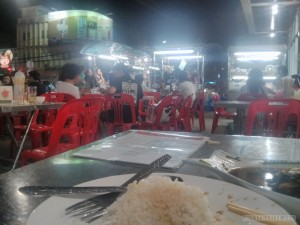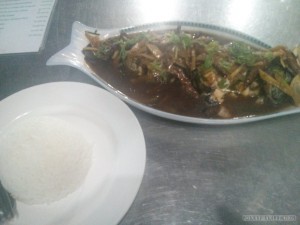 This dish is called bee boon with nem nueng.  I have no idea what any of those words mean: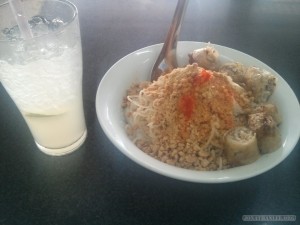 Since Vientiane is right alongside the Mekong river bordering Thailand, it makes for a lovely stroll, just walking along the river and looking out over the Thai side of the border.  I was in the city during the dry season though, so the empty was running a bit low.


National Museum: an odd English / French museum covering the history of Laos, from ancient history to French colonialism to the American War (America's Vietnam War).  Worth a visit.
Phat That Luang: the national symbol of Laos, as well as its most important religious monument!  I can't say I understood symbolism, but it certainly looks quite nice.
Also right near Phat That Luang, were a bunch of other architecturally curious buildings:
Patuxai: It's like the Arc de Triompe in Paris, but concrete, and with an Asian flavor.  Reportedly made by concrete donated by Western governments that was earmarked for the local airport.   These things happen.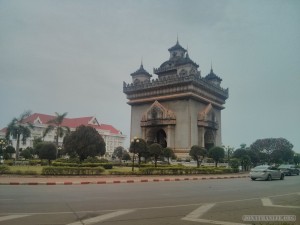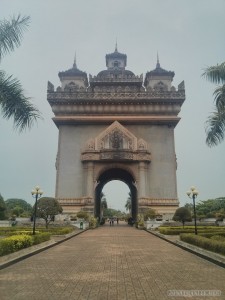 For the athletically inclined, you can climb to the top, seven flights of stairs.  From there, you can get a pretty good 360 degree view of Vientiane – and you realize, the entire city looks so flat!  No big shopping centers, no large buildings, no skyscrapers.  That's the capital of Laos.
And of course, no tourist destination is completely without a gift shop – a whole floor of shops selling various trinkets, set right in the building.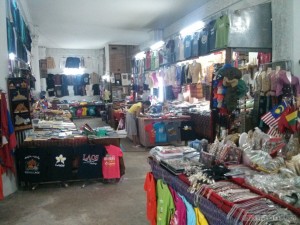 Wat Si Saket / Sisaket Museum: temple temple temple.  Has historical value?
That Dam: Stupa right in the middle of a roundabout.  Odd place for a stupa.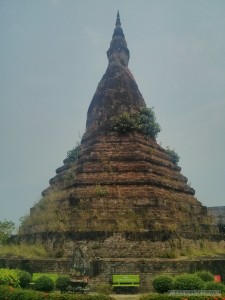 Fa Ngum, a historical leader of Laos