From Bangkok, I took a bus (~3 hours) to Pattaya, a resort town a bit south of Bangkok known for its adult entertainment nightlife – go-go bars, beer bars, and whatnot. Why? The same reason why I visited Patpong and a ping pong show – because I'm curious to see what it's like. I've heard a lot from fellow travelers about Pattaya – the lecherous old white men with young Thai girls, the go-go dancers, the decadence. And I wanted to see how much of it was true. But unfortunately, I found Pattaya to be massive disappointment.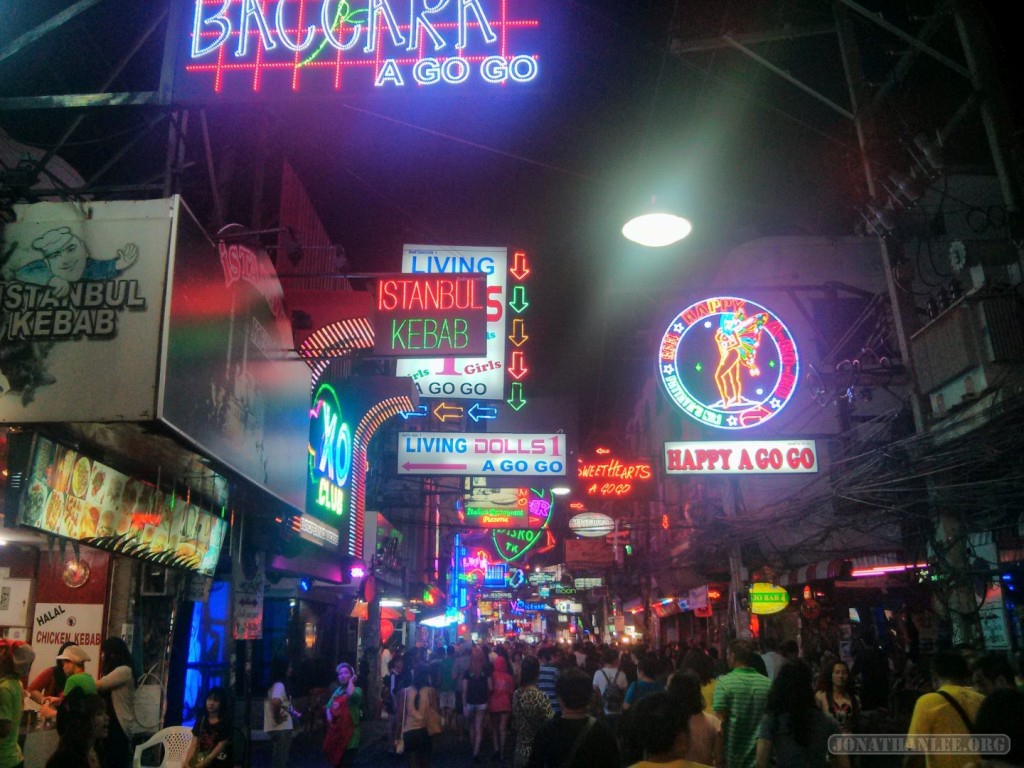 Pattaya is on the beach, but the beaches suck. It's not picturesque, there's no crystal clear water, and in fact most of it is covered by shops, selling you time on a lawn chairs, drinks, and food. Also, walking along the entire beach, I saw a grand total of 0 cute girls sunbathing – it was all old white men. Fat, shirtless old white men, surrounded by predatory vendors selling all sorts of overpriced trinkets. Not the type of beach I want to be spending any time.
Jomtien beach to the south is a bit better, with a lower vendors-to-beach ratio, but is still unremarkable.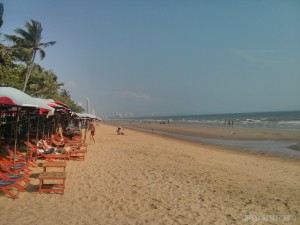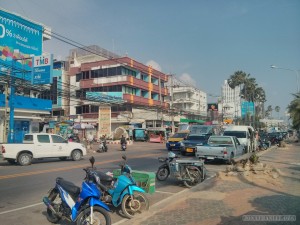 They say that 40 years ago, Pattaya was an amazing place – beautiful sandy beach, no development beyond small wooden buildings, a pristine beauty. And now? Now, it's a resort town.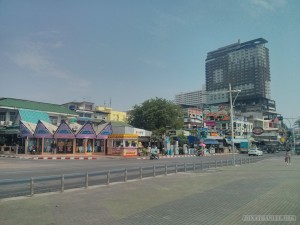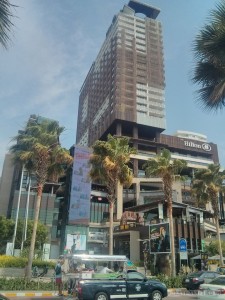 A teddy bear museum?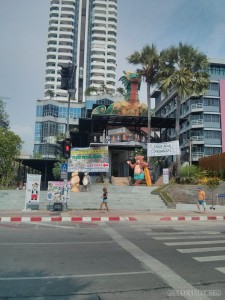 Wat Phra Yai: unremarkable.
It's got a menagerie of sorts though. It reminds me of Noah's Ark?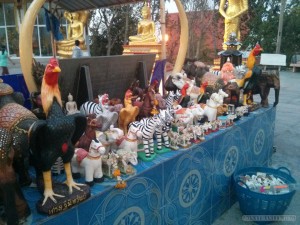 And finally, nightlife! Finally, Pattaya has a chance to redeem itself! And again, it disappoints. Indeed, it looks pretty cool – all the neon signs, neon and florescent, advertising go-go bars, beer bars, and who knows what else.  There was also a gay district!
The go-go bars and beer bars are pretty simple in principle – come drink expensive beer while talking to the cute girls!  And if one catches your eye and you get along, you can pay a "bar fine" to take her back to your hotel to play board games all night!
In reality though, it's a bit more depressing.  First, most of the girls are not attractive.  They just aren't.  Walking around for an hour, seeing what Pattaya had to offer, I saw maybe one genuinely cute girl; most of the rest were okay at best.  Early on, most of the bars I passed by were empty of patrons, just filled with bored-looking bar girls playing with their phones.
Later on, as the bars started to fill up, it got even more depressing – they filled up with large, middle aged white men, all drinking beer, flirting with the bar girls.  And then, later on, you see them taking back girls half their age.  So there's that.  A lot of women's rights activists will take issue with Pattaya due to the perception of human trafficking, but I believe that the vast majority of the girls are just trying to make a living.  Which is fine by me.  But that sight just leaves a bad taste in my mouth.
Since the nightlife proved to be quite a disappointment, I just went to the beach, sat, listened to the waves crashing in the foreground, the pulsing music in the background.  It was not bad at all.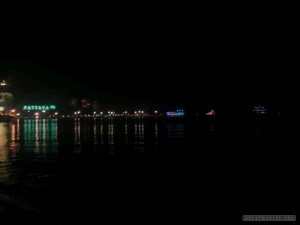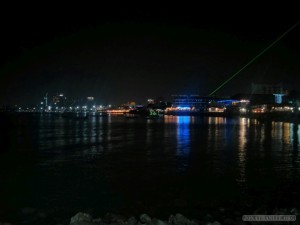 Since Pattaya was such a disappointment, I cut short my visit, only staying one night before heading back to Bangkok.
Bits and bobs:
– There seemed to be a lot of Lebanese restaurants in Pattaya!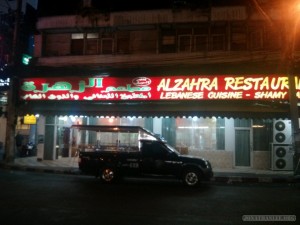 – Clinics offering blood and STD testing, right off of the main strip.  This says quite a bit about Pattaya.