Singapore, the Lion City, food capital of Asia and a three-day stopover on my travels. Here, I planned getting myself some Singaporean / Hainanese Chicken and Rice, buying myself a Kindle, and waiting for a cheap flight to my next destination – Bali, Indonesia.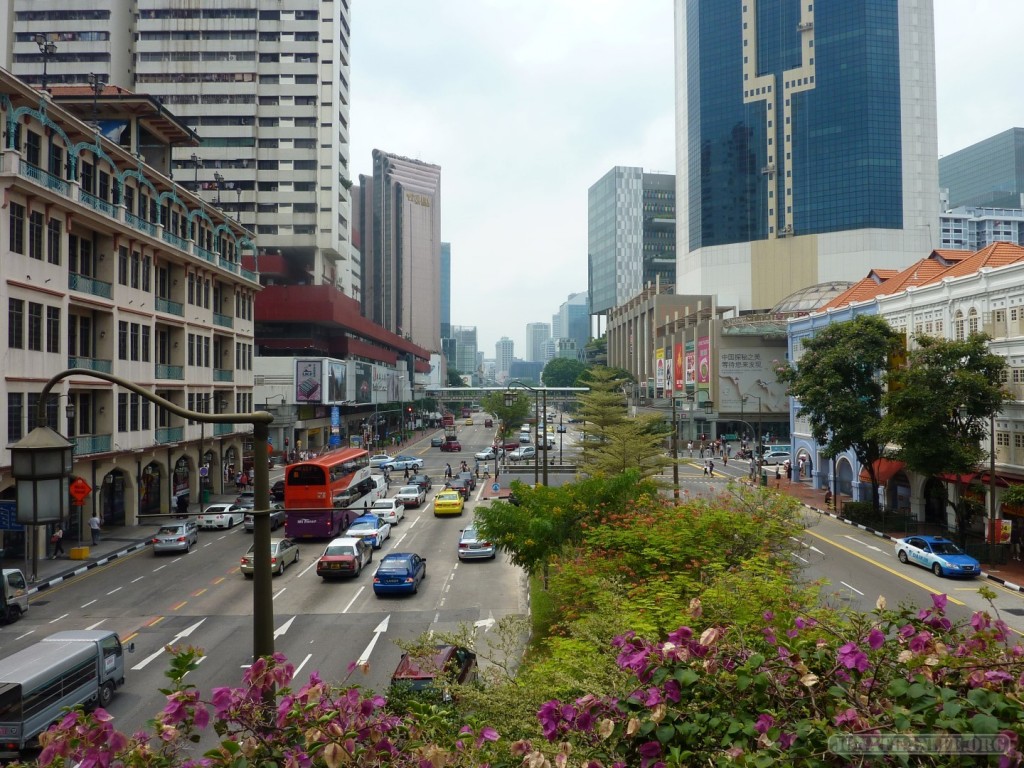 Six years ago, I spent Spring '07 in Singapore on a study abroad program, and while I had a damn good time, if I had a chance to do it over, I would have spent more time exploring Singapore and its surrounding countries, not just on my computer playing computer games.
Food:
I made a pit stop in Singapore expressly for the purpose of having some more Hainanese Chicken and Rice. Yes, it's available in China, yes, it's also available in Malaysia, but none of it comes close to Singapore. Ever since returning to the States from Singapore, I've craved more of that amazing dish, but I've never been able to find anything satisfactory, so I've occasionally wondered if it's actually as good as I remember it, or if I'm viewing the past through rose-colored glasses.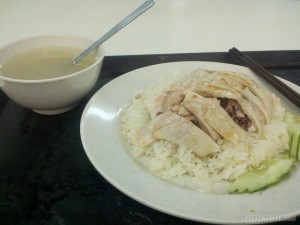 Nope, just as good as I remember it – or better!
While strolling through Chinatown, I came across a poster – the top 10 Singaporean foods you can't afford to miss. CHALLENGE ACCEPTED.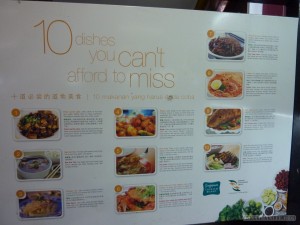 1. Fried carrot cake: DONE (with frog porridge on the side)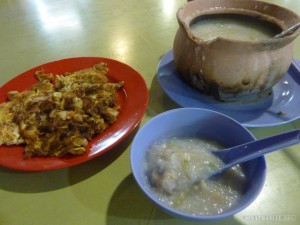 2. Bak Kut Teh: DONE (I think?)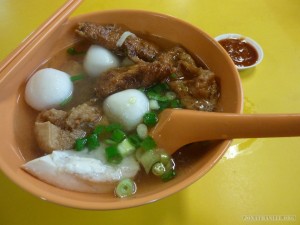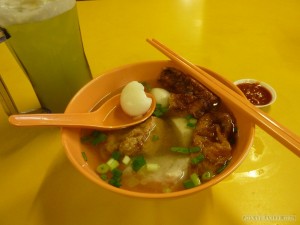 3. Chicken Rice: DONE, DONE, and OH MY GOODNESS THIS IS DELICIOUS
4. Rojak: pssssh, Asian Salad? Pass
5. Roti Prata: DONE
6. Chili Crab: DONE. My first time in Singapore, I couldn't bring myself to spend $20 on a meal. Now? Bring it on!
Before: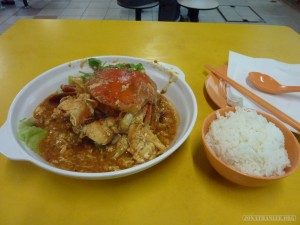 After: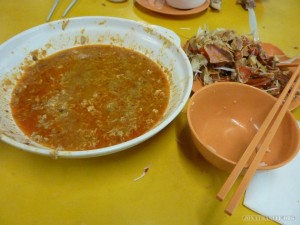 7. Char Kway Teow: DONE (Penang)
8. Laksa: Penang Laksa, Malacca Laksa, and Nyonya Laksa. DONE, DONE, and
DONE.
9. Fish Head Curry: Yeahhhh… no.
10. Satay: DONE (Penang)
Getting a Kindle:
During my travels, I discovered that I had a problem, and getting a Kindle was a solution – a priceless solution (discussed in a later post) – so I had to stop in Singapore to pick up one for myself. Not from Amazon, since shipping would take too long (and Amazon doesn't ship Kindles to Singapore, Malaysia, or Thailand), but from a 3rd party vendor who fills this hole in the market.
I ended up paying $140 for a no-ads Kindle Paperwhite, buying from an entrepreneurial student who had bought and shipped several Kindles from Japan (at $70 apiece for no ads!), and was selling them at 100% markup. I salute your entrepreneurial spirit, Shiosung of Nanyang Technical University! Your workflow could use some work though.
Rediscovering Singapore:
While in Singapore, I took the time to rediscover the city, by visiting some of my old haunts – namely, Chinatown. And it struck me, how there are two sides of Chinatown. One side of Chinatown is the "authentic" looking but distinctly touristy side, filled with trinkets shops and tourists. Seriously, a TinTin shop, in Chinatown?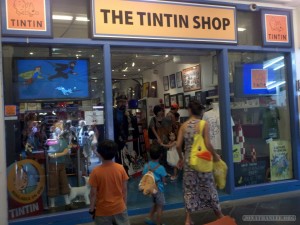 The other side was more nostalgic – a huge hawker center filled food stalls and not a single tourist. I don't get it. You visit Singapore on vacation, and you spend your time buying trinkets and tchotchkes instead of trying the most amazing (and cheap) food in Asia. Idiots.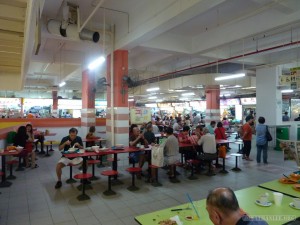 Outside of the hawker center, I swear to god that I saw the exact same bunch of men playing Chinese chess, in the exact same location, as six years ago: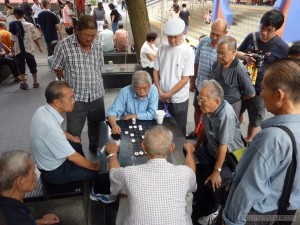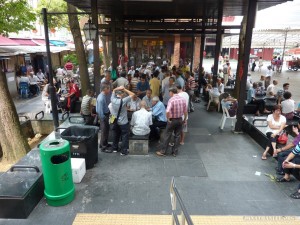 I visited the Dragon Tooth temple, which I don't remember from six years ago. Here, I discovered that Akasagarbha Bodhisattva is my personal guardian deity, and I could sponsor him for a low, low cost of $88 Singapore dollars.

From an information center nearby, I learned that when Singapore's many ethnic groups came here, they tended to specialize in a profession by their ethnicity. Some ethnic groups would specialize in metal smithing, carpentry, etc!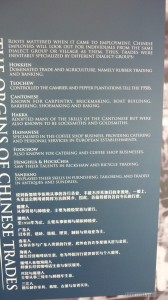 Bits and Bobs:
– Singapore is a fine city. Smoking – $1000 fine. Eating and drinking – $500 fine. Flammable goods – $5000 fine. And durians? Just no.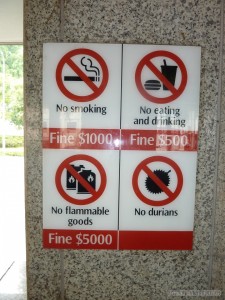 Speaking of which, I tried durians for the first time in Penang, and I don't see what the fuss is about. Yes, it smells like shit, but not as bad as I had originally thought. But neither does not taste as good as it's made out to be. Maybe it's an acquired taste.
– Little India: a lot of Indians.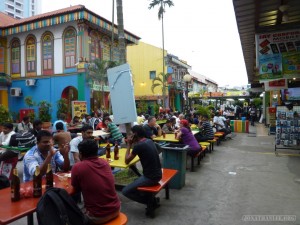 – Singapore has the most comfortable airport I've seen to date. Free lounge with comfy chairs and free wifi? Yes!  I chilled here while waiting for my flight to Kuta, Bali.