After a week and a half on the road, we reached capital city Wellington, at the southern tip of New Zealand's north island!
Once I got oriented in the city, I went on a whirlwind 2-day tour of the attractions, visiting the Wellington Museum, the Te Papa Museum, the cable car & cable car museum, botanical gardens, and Weta Cave.
Oh, and the Wellington moon / death star.  Notice how the rainclouds followed us all the way from Auckland.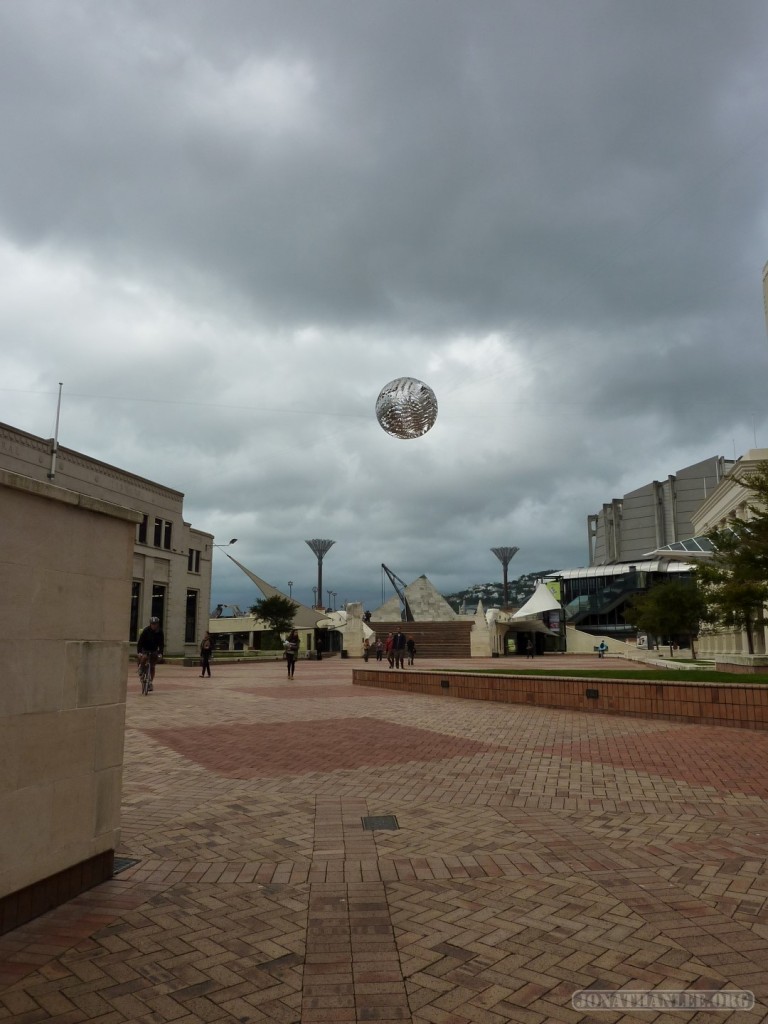 Wellington Museum: short, sweet, and to the point, a no-nonsense brief history of Wellington.  Free and worth visiting.
The museum exhibited a little known fact, that New Zealand only got its independence after some daring New Zealanders stole some royal artifacts and held them hostage: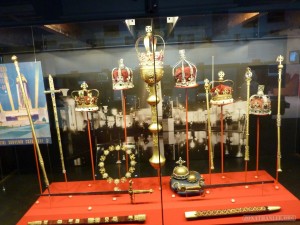 Just kidding, that was a lie.  Apparently the British granted New Zealand independence in the early 20th century, but it wasn't until mid century that New Zealand accepted.  Apparently, it harbored ambitions to be the Britannia of the Pacific!
Te Papa Museum: totally worth it.  It's like a history museum, natural sciences museum, and art museum rolled up into one, available at the low, low cost of free admission.  Very similar to the Auckland Museum, but differing in that this museum was a lot more interactive – lots of simulations and games to play around with.
Some notable exhibits were Maori cultural boats: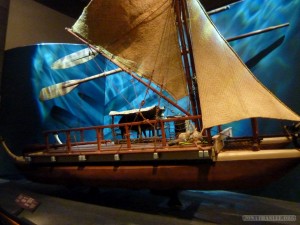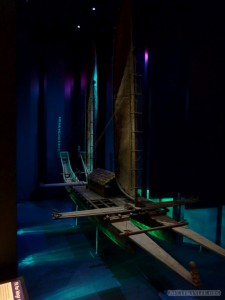 A giant squid!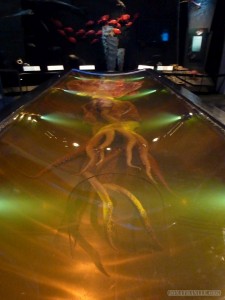 You could also make your own e-squid; I made one and bestowed upon it the noble name of Wilbur: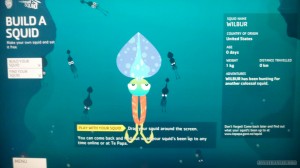 A cloak of 10,000 feathers given to Captain Cook upon his discovery of Hawaii (I'm surprised the Hawaiians haven't asked for it back!)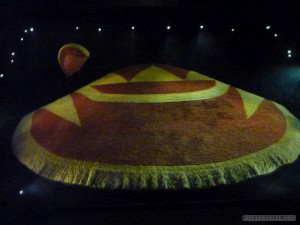 And a DIY motorcycle built in an amateur's backyard that won races against professionally built motorcycles: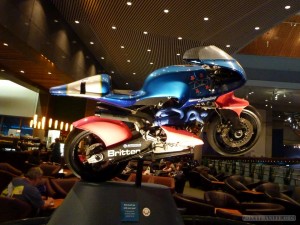 Cable cars: taking the Wellington cable car, you can get an amazing view of the city from on top of the hill: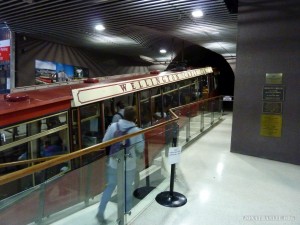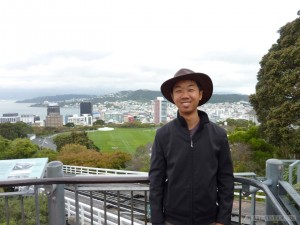 There is also a cable car museum, showing old cable cars – who would have thought?  At least the museum was free.
A downhill path from the top of the hill lead back to the city through the botanical gardens.  It confuses me, the tendency of botanical gardens in this part of the world to be distinctly plain – I'm used to botanical gardens having flowers, exotic species, and the like.  Instead, there are just a lot of trees.  Kind of like Central Park.
The Weta Cave: the studio where the computer graphics and props of movies like The Lord of the Rings were created, this place is cool enough to get its own journal entry!
Finally, I took a ferry – camper van and all – from Wellington over to the South Island and the next stage of my journey.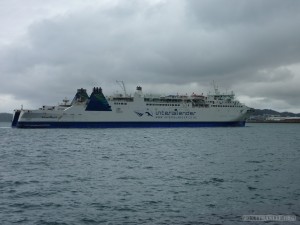 My travel partner slept the entire trip.  Good luck getting to sleep tonight!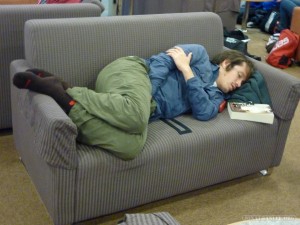 Bric and brac:
– Some capitals have statues commemorating certain wars or leaders.   Wellington has a rugby statue: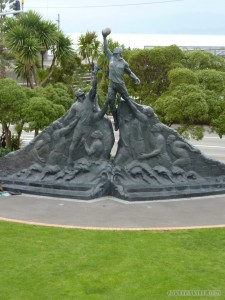 – Wellington seriously advertises its bucket fountain as an attraction.  It's… a fountain of buckets, with water cascading down: