After finishing my exploration of Cebu island, I hopped on a flight and headed over to Palawan, an island on the western edge of the Philippines known for its beauty and lack of infrastructure.  And while there wasn't terribly much to do here in Puerto Princesa, I enjoyed the ambiance and 24-hour electricity before venturing out to other towns with more natural beauty but less electrical access.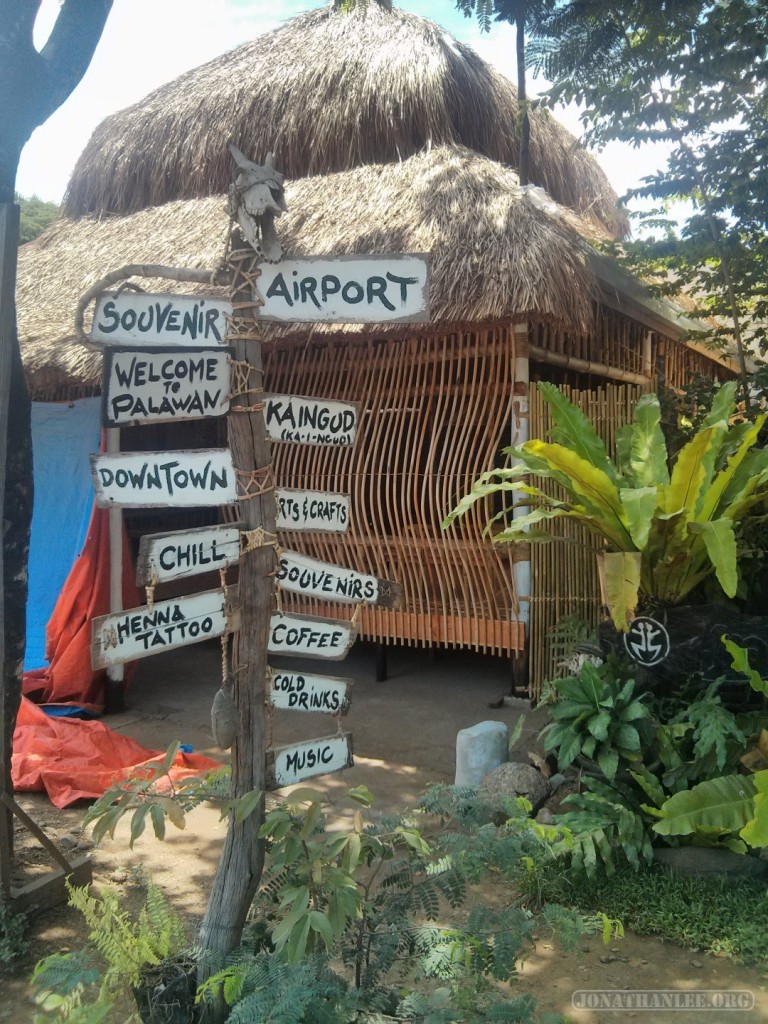 Straight out of the airplane and airport, you can tell that Puerto Princesa is distinctly less urban compared to Cebu or even Moalboal:
Seriously though, Puerto Princesa is a pretty non-urbanized.  No skyscrapers, wide open spaces, trees all over the place.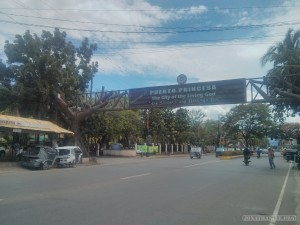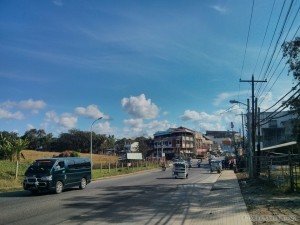 On the flip side, there's not much to see, you can see most of PP in a single day:
– The Palawan Capital Building doesn't look like much.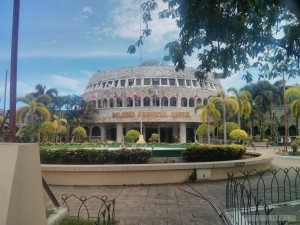 – There's a Palawan Museum, with artifacts of the past, including a replica of the world's oldest pot?
– The Immaculate Conception Cathedral is extremely blue.  White and blue, but especially blue.  I don't think I've seen a blue cathedral before.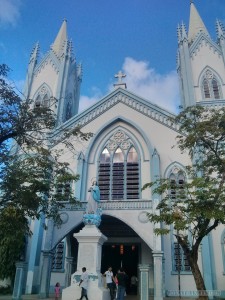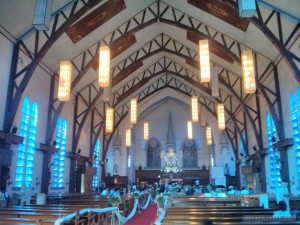 – And then there's the Coliseum, where you have to go to get tickets to the Underground River at Sabang.  I'm not sure why it's called a coliseum, when city hall looks more like The Coliseum (Colosseum) of Rome.  But since the Underground River is managed by the government, there's all sorts of bureaucracy involved.  To get into the Underground River, which is in Sabang (4 hours away), you first have to get a permit at the Coliseum in PP.  No exceptions.  At least it was a very quick wait – I strolled up, gave a name and the intended visiting date, and got a registration paper back not 30 seconds later.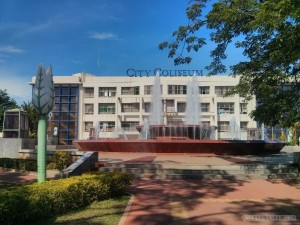 – But the main thing to do in Puerto Princesa seems to be to chill at Baywalk Park, a public park overlooking the cove.  After the weather cools down in the late afternoon, it's a great place to sit and read a book.


It's also got barbecue!  As the sun goes down, dozens of open air barbecue restaurants open up at the park.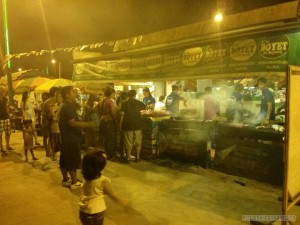 Enjoying some tasty grilled chicken or grilled while watching the sunset is quite relaxing.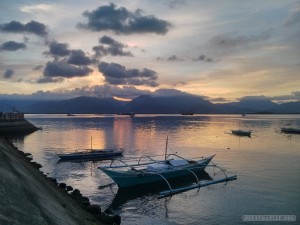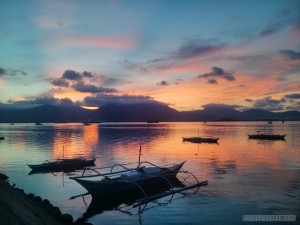 And speaking of chicken, I discovered this dish in Puerto Princesa – Inato chicken.  I'ts not terribly complicated – just grilled chicken with rice, but damn that chicken is good.  It's got this special sauce – a tiny lemon added to a sauce similar to soy sauce, but tangier.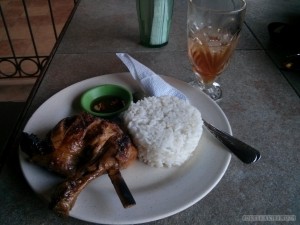 They also had lechon as a street food!  I grabbed half a pound, it was delicious just eating it by itself, without even any rice or side dishes.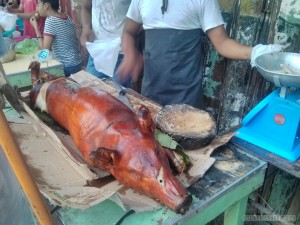 And this!  For five pesos (~20 cents), you could grab yourself a delicious squid stick.  The only problem is, they are so delicious, before you know it you've spent a hundred pesos on these snacks!  Best of all, these carts were all over the place in PP, making for a delicious snack anytime, anywhere.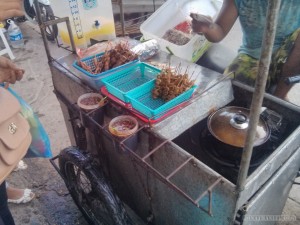 Bits and bobs:
– Jeepneys in Puerto are also very colorful.  I wonder who paints all of these things?  Is this how the Philippines keeps its arts students employed?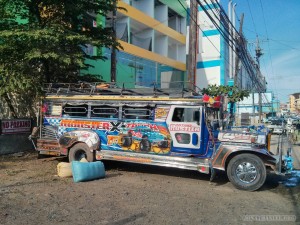 – In the Philippines, family-size toiletries don't seem to exist.  Instead, everything is sold in individually-sized, single-use sizes!